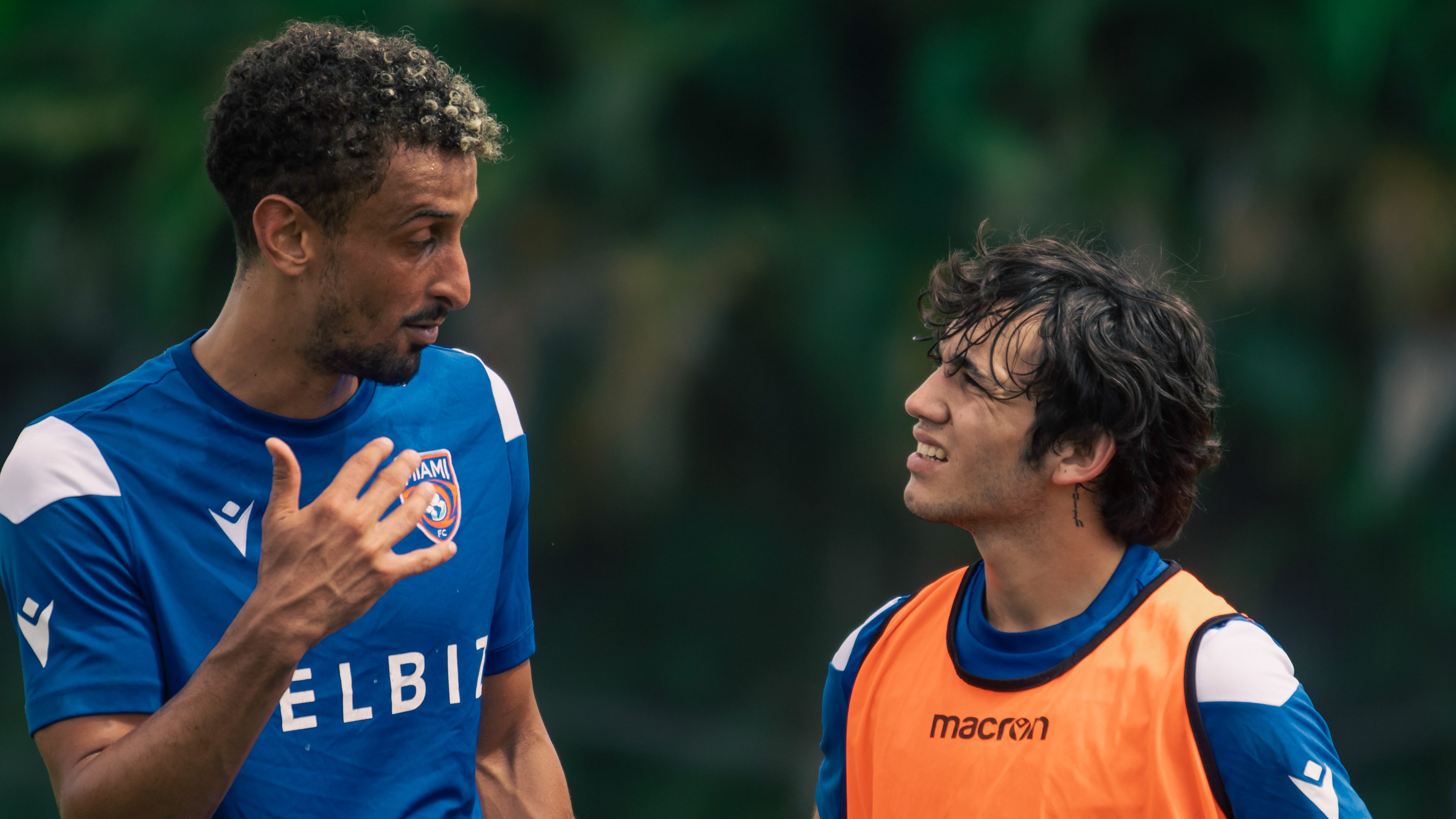 Miami, Fla. (Saturday, June 18) – The Miami Football Club called up its first USL Academy player to train with the first team this calendar year on Thursday morning. Attacking midfielder Giovanni Sanna-Lenzi took part in an intrasquad scrimmage alongside the professionals.
A standout at the USL Academy level
Assistant coach Giuseppe Weller spotted Sanna-Lenzi in Miami FC USL Academy's first game of the season. The side triumphed 4-2 against FC Miami City at Central Broward Regional Park on Sunday, and "Gio" was at the forefront of the result. The 18-year-old dished out a pair of assists and scored a goal from the penalty spot.
"I saw that he was above the normal," said Weller. "Just the way he moved the team around and also how he made sure everything was connected."
Weller met with USL Academy coach Alejandro Waigandt the next day and asked for feedback on Sanna-Lenzi. Waigandt vouched for the Miami Beach Senior High school graduate.
"Gio is a player who generates maximum respect in the way he addresses his teammates and coach. His sense of urgency to improve in the sport is contagious amongst his teammates. He is commited, sacrificing himself in training and competitions. He depicts himself as a leader for the squad, who has the will and power to achieve individual and collective goals."
Weller recommended the Sanna-Lenzi to head coach Anthony Pulis, and the Welshman gave the green light for him to join the first team for an intrasquad game during Miami FC's bye-week.
Sanna-Lenzi's experience with the first team
Sanna-Lenzi warmed up with the senior team and was called into action for the second half. Pulis paired up the teenager with Ghanaian midfielder Dennis Dowouna in the middle of the park as the blue team's two pivots.
Despite not playing in his natural No. 10 role, Sanna-Lenzi carried himself well deeper in midfield. Defensively, he chased after loose balls and dispossessed opponents with tackles. Offensively, he combined well with winger Lamar Walker and Douwouna.
All in all, the American-born-son-of-Argentine-and-Uruguayan parents showed that he has the level to train with the pros and potential.
"The players were really happy about him, they encouraged him and gave him pointers," said Weller. "He truly fit in with those players. The reality is that he is increasing his level by training with professionals."
Pulis was satisfied with Sanna-Lenzi's level, according to Weller.
"He – Pulis – was happy with his performance. He thought he came in at a good level and that he is going to be a part of this training at some points going forward."
The Miami FC Academy offers a wide range of programs for kids of all ages and levels of play. Sign up for tryouts HERE.