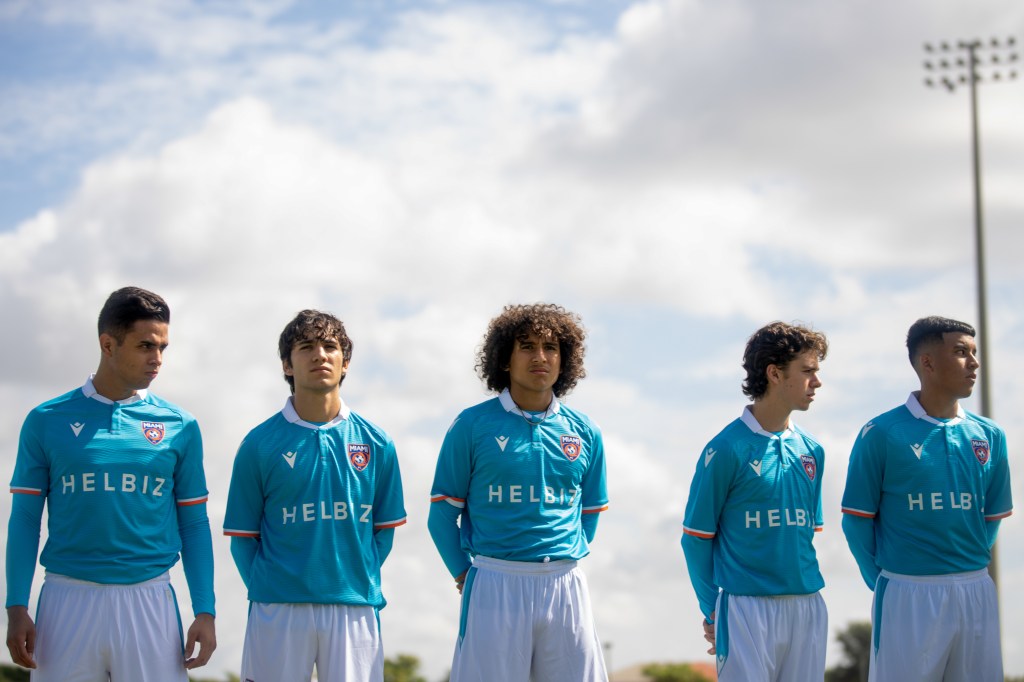 Miami, Fla. (Monday, June 13) – Miami FC U-19 kicked off its 2022 USL Academy League Summer campaign with a 4-2 victory against FC Miami City at Broward County Stadium on Sunday.
MFC sits at the top of the Florida Division table with three points along with Tampa Bay United, who took down FC Florida 2-0 on Saturday. However, Miami places above Tampa Bay due to overall goals scored.
FC Miami City 2-4 Miami FC
Miami FC conceded in the 11th minute of the outing. But, the Orange and Blue responded quickly with a goal five minutes after. Left-back Tomas Rodríguez scored a header to equalize in the 16th minute.
MFC found the back of the net again five minutes after, taking the lead for the first time in the 21st minute. Right-winger Humberto Benavidez chased after a long ball and beat FC Miami City's keeper to give Miami FC a one-goal advantage.
Miami City equalized the scoring with a goal in the 28th minute, but midfielder Giovanni Sanna-Lenzi renewed MFC's lead from the penalty spot in the 37th minute.
Miami FC led the game 3-2 at the halftime break. The second half saw Miami FC extend its lead to 4-2 thanks to a goal from midfielder David Sierra.
Coach Alejandro Waigandt's side is 1-0-0 after a successful opening USL Academy League game on the road.
Game Pictures
Up Next for Miami FC U-19
Miami FC U-19 will play its reverse fixture against FC Florida City Friday, July 1, at 7 p.m. ET. Supporters can watch the USL Academy League match at FIU Stadium.
Miami FC's USL Academy team is scheduled to play four other games, finishing the Summer season on August 20 in front of a home crowd at FIU Stadium.