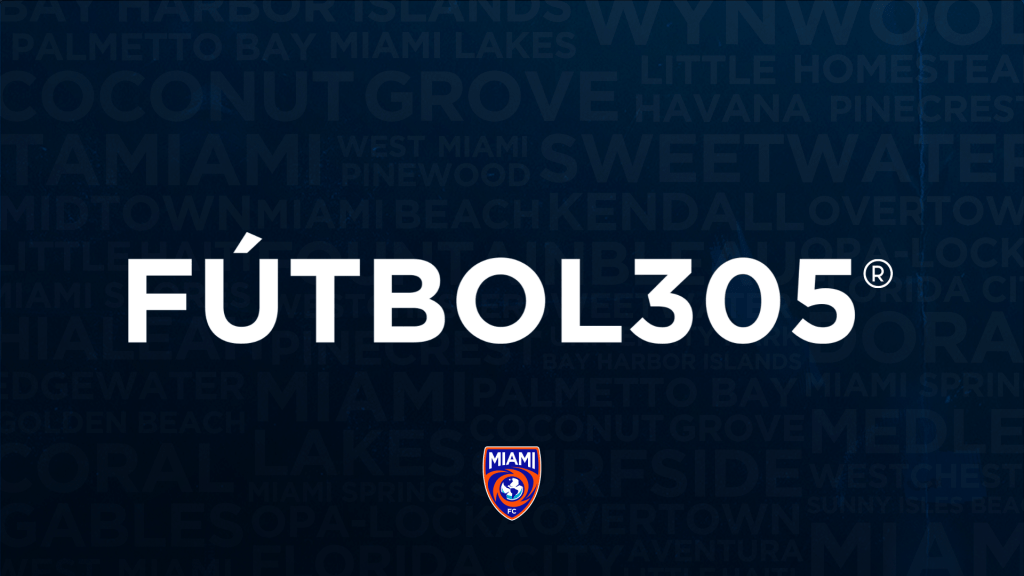 What is fútbol305™?
We're glad you asked! Fútbol305® is the name and brand mark of our community outreach initiative, but for us it is also much more than that. It is the essence of our club's new mission. It combines two distinct phrases that we are incredibly passionate about. It is the beautiful game we love (fútbol) in the community we love (305).
Through this initiative we will use the game of fútbol to unite our 305 community, empower each other and take action in order to tackle the challenges we face together.
Cool, so how will the fútbol305® initiative accomplish this?
Excellent question! We don't want to just be a trendy brand with a tagline. We've selected four specific areas where we believe we need to take action. These areas are Sustainability, Diversity, Inclusion and Poverty.
Sustainability: We live in a pretty amazing place; we want to keep it that way! Through our fútbol305® initiative, Miami FC has committed to partnering with organizations in the Miami-Dade community to promote and participate in programs that will positively impact human, social, economic and environmental preservation.
Diversity: It probably isn't a secret that we also live in a very diverse community! Through the fútbol305® initiative, we will work together to celebrate and educate others on the unique makeup of Miami-Dade.
Inclusion: You may be thinking, "Wait, isn't that the same as diversity?!" Good question, but they are very different. Where diversity is the "what"; inclusion is the "how". Inclusion is what allows our diversity to thrive. Our community may be diverse, but through the fútbol305® initiative Miami FC will work with community leaders and organizations to not only acknowledge our differences but also embrace them. This is where we will enable our diversity to thrive!
Poverty: Recent statistics for Miami-Dade show that more than half of households in Miami-Dade live in liquid-asset poverty, meaning they don't have sufficient cash to survive three months if they lost their income due to an emergency. We must take on this issue together. The pandemic has made this issue even more challenging. Miami FC with the fútbol305® initiative will actively work with our community leaders and partners to take on the root causes of this growing challenge.
How can I help?
You want to join our movement? We'd love to have you! While we are currently working with many partners to begin the much needed work we have ahead, it will take all of us joining together to accomplish real change. Fútbol305® Season Members are automatically enrolled into the community membership and receive up to date news on where/how to help. Not quite ready to be a season member? That's ok! You can also join our initiative by emailing us at futbol305@MiamiFC.com. Plus, always be on the lookout for exclusive fútbol305® apparel as proceeds for those items will go directly to the organizations working on the front line of our cause.