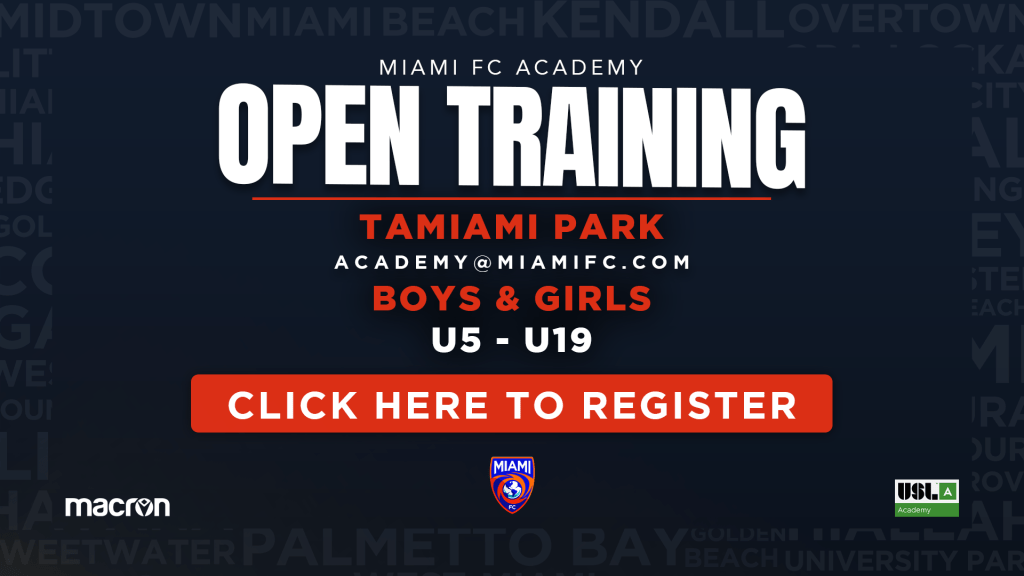 The Miami FC announced the launch of its new Youth Academy Program at Tamiami Park in December 2018. As a further demonstration of the club's continued commitment to soccer in Miami, The Miami FC Youth Soccer Academy is dedicated to increasing opportunities for youth soccer players in South Florida to develop their skills and knowledge of the game.
Located in close proximity to Riccardo Silva Stadium at Florida International University, The Miami FC Youth Soccer Academy has over 300 members are currently signed to the program and The Miami FC aims to grow the membership significantly over the coming years. The Miami FC Youth Soccer Academy offers one of the best values in Miami when it comes down to youth soccer, while also providing a competitive environment for all skill levels.
In the heart of Miami, The Miami FC Youth Academy is a place where the primary objective is to grow your love for the sport of fútbol. From Path2Pro to the USL Academy, MFCYA is committed to establishing programs to help you grow as an athlete year-after-year.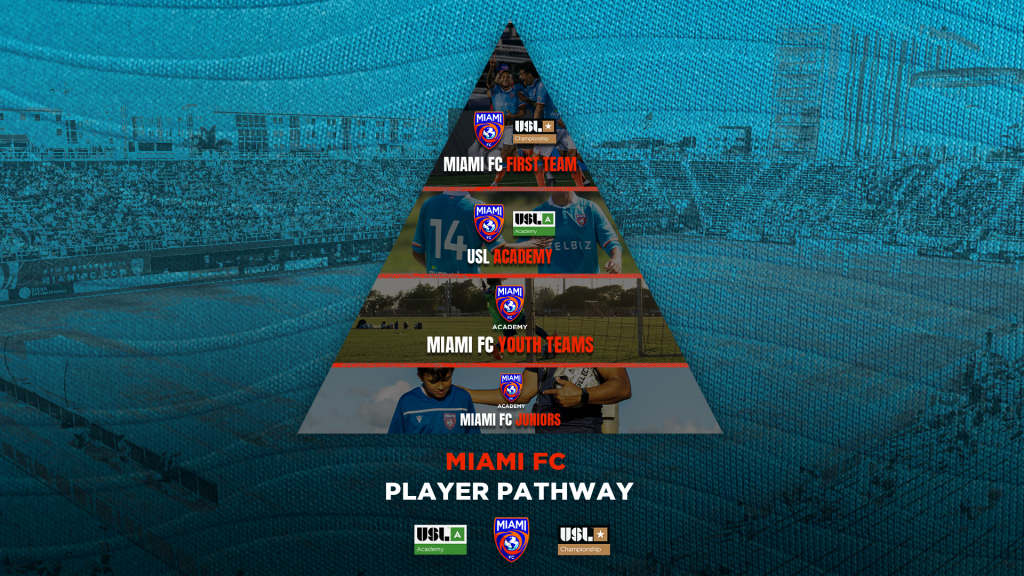 Not only will you learn from licensed coaches, but you will also have the opportunity to be coached by Miami FC First Team professional players, who are eager to share their knowledge of the sport, but also share their career experiences to further develop you in and off the pitch.
With the ultimate goal of reaching our USL Academy Team, an elite team composed of the best players ages 15-19, we are excited to welcome players of all skill levels to develop every year they are part of our Academy.
This is your Community's Academy. This is Miami's Academy.
Welcome to The Miami FC Youth Academy.
For more information or if you have any questions, email Academy@miamifc.com or fill out the form below.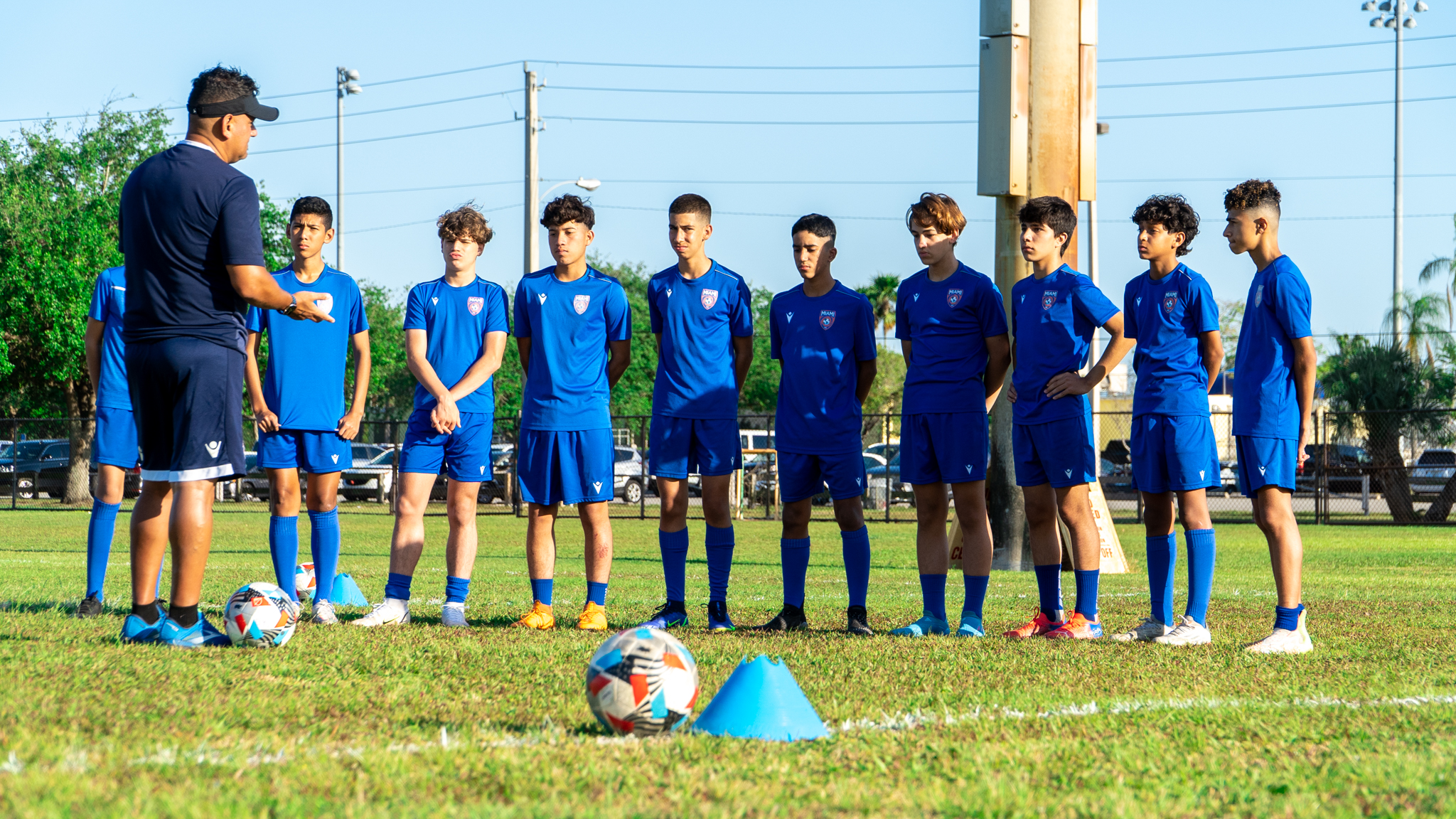 REGISTER FOR MIAMI FC YOUTH ACADEMY OPEN TRAINING
---