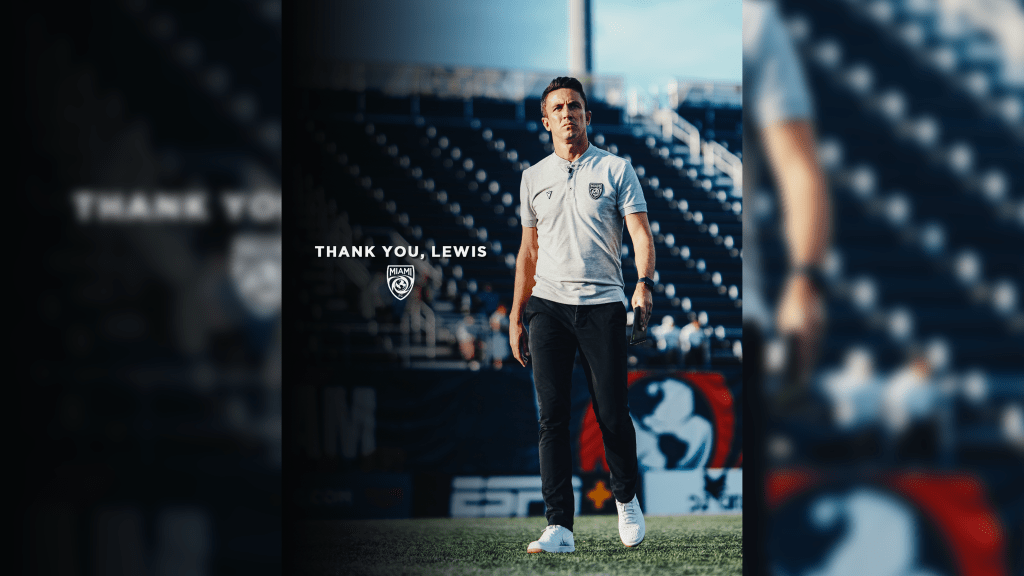 Miami, FL. (November 9th, 2023)
The Miami Football Club announced today the departure of Head Coach Lewis Neal after the completion of the 2023 season.
Brought on in December of 2022 as an assistant coach, Neal stepped into the Head Coaching role in June of 2023 after the departure of Anthony Pulis. He took over the lead of the club that had 13 points after 15 matches and was able to turn the club around with a record of 11-8-15 under his guidance, missing out on playoff contention by only a head-to-head tie breaker result with Detroit.
CEO Michael Williamson commented, "We greatly appreciate the positive impact Lewis had on the club when he stepped in as Head Coach during the middle of the season. He was put in a very difficult situation and with his strength of character and professionalism was able to lead the club to competing for a playoff spot by the end of the season."
Miami FC would like to thank Neal and wish him all the best moving forward in his future endeavors.