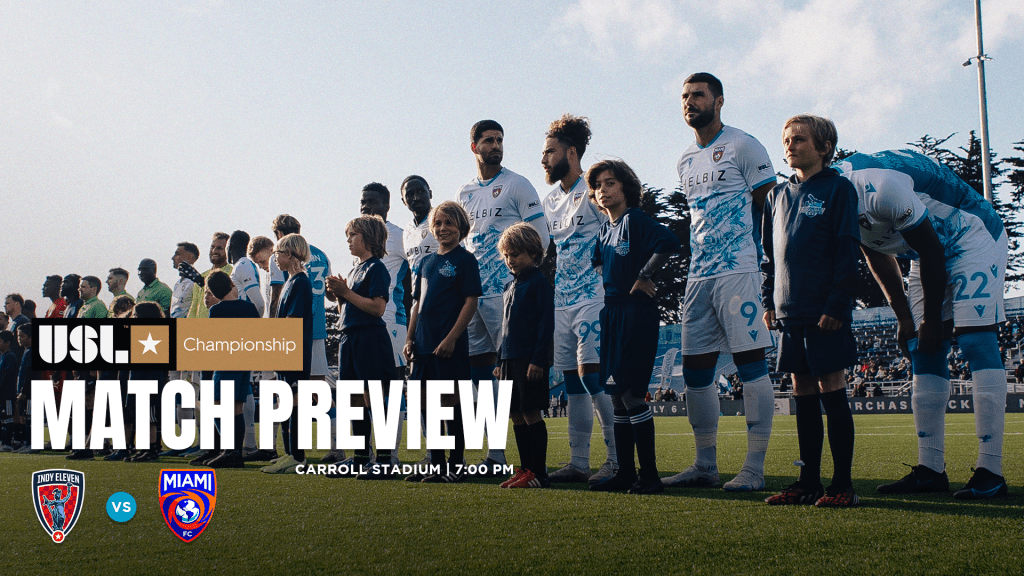 Miami, FL. (September 1st, 2023)
As the week winds down, football fans' focus begins to shift to Miami FC's important Saturday fixture at Indy Eleven. The game will be broadcast on TV33 for local television viewers and available for streaming on CBSMiami.com, ESPN+, and YouTube.
Eager to return to the win column after falling 2-0 to the Tampa Bay Rowdies at home, Miami will be ready for an intense battle against Indy in hostile territory.
As the season approaches its end, Miami finds itself neck and neck with Detroit City FC and FC Tulsa in a narrow fight for the final playoff spot. The three clubs are currently separated by one point in the USL table standings, so the remaining eight matches of the season are certain to provide an exciting spectacle for fans around the league.
The last time Miami FC and Indy Eleven faced off was on August 12th, 2023 when Indy escaped from FIU Stadium with a 0-1 win. Still remembering the bitter taste of defeat from three weeks ago, Miami will be inspired to go on the road and reclaim the three points that were taken from them at home.
At the beginning of the week, it was announced that forwards Ryan Telfer and Joaquín Rivas would be called up to play for their respective national teams of Trinidad and Tobago and El Salvador for the CONCACAF Nations League.
Indy has been on a commendable run recently, going unbeaten in their last five matches. Miami will need to be organized and composed the entire match if they want to spoil Indy's run and upset the home side.
With both sides looking for an edge in the league standings, we can expect a game filled with drama and a lot of intensity. Carroll Stadium will undoubtedly witness a battle that could potentially reshape the landscape of the USL Championship.