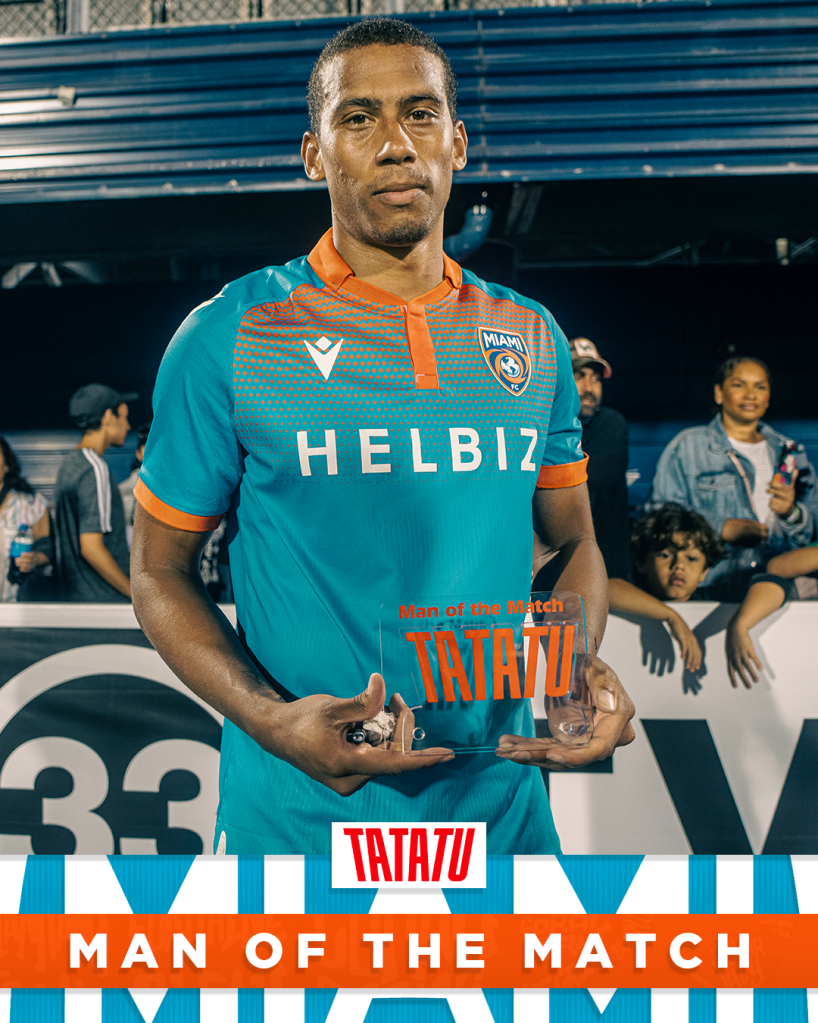 Miami, FL. (March 18th, 2023)
The game between Miami FC and New Mexico United was a physical contest from the start, with both teams trying to establish dominance early on. In the 10th minute, New Mexico received two yellow cards, while Miami FC got one.
Despite the early fouls, the game continued to be hard-fought, with neither team able to break the deadlock until the halftime whistle. Ryan Telfer was a standout player for Miami FC, creating a solid chance in the 20th minute after beating two defenders down the left flank.
The second half saw a similarly aggressive start, with both teams looking to take control of the game. Miami FC had two good opportunities on goal in the 64th minute, but they were unable to find the back of the net.
In the 83rd minute, the game took a decisive turn when a penalty was awarded to New Mexico United. Justin Portillo stepped up to take the spot-kick and scored, giving his team the lead and ultimately securing the victory.
Miami FC head coach, Anthony Pulis, expressed disappointment after the game, saying, "I thought at a point during this game that neither team was going to score. It was one unlucky moment." Pulis acknowledged that the game was a tightly contested affair with few clear-cut chances for either team. Despite the result, he was proud of his team's effort and believes they can learn from the experience moving forward.
Overall, the game was a physical, defensive battle with few clear chances for either team. Miami FC will be disappointed to have lost, but they can take some positives from their performance. New Mexico United, on the other hand, will be pleased to have secured all three points and continue their campaign in the USL Championship.