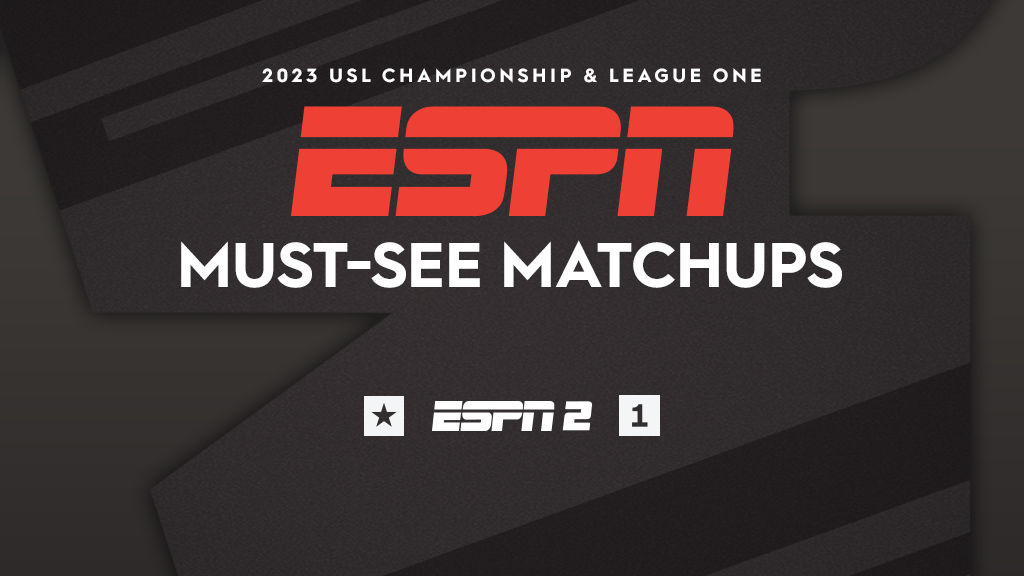 Miami, FL. (March 2nd, 2023)
The United Soccer League and ESPN are thrilled to announce that all USL Championship and USL League One matches this season will air on ESPN platforms. The USL will be the only domestic professional soccer on the ESPN networks, bringing fans all 620 games of the 2023 USL Championship and USL League One campaigns – regular season and playoffs – LIVE on ESPN+ or an ESPN television network.
This marks the eighth season that ESPN is the USL's exclusive national media partner.
Nine games will air on ESPN2 this season, beginning Saturday, May 13, when defending Eastern Conference title holder Louisville City FC plays host to Miami FC at Lynn Family Stadium at 7 p.m. ET. The nine USL games on ESPN2 are listed below and were unveiled tonight on the ESPN+ show Fútbol Americas, which airs each Monday and Thursday evening.
Additional nationally televised broadcasts will be announced in the coming weeks, including select matches in Spanish on ESPN Deportes.
Two rivalry clashes stand out on the ESPN2 slate: Monterey Bay F.C. versus Oakland Roots SC on July 15 at Cardinale Stadium and San Antonio FC against Rio Grande Valley FC on August 16 at Toyota Field in the South Texas Derby.
The 2023 USL Championship and League One Finals will both air on ESPN2, with the League One Final set for Sunday, November 5, and the Championship Final on Sunday, November 12.