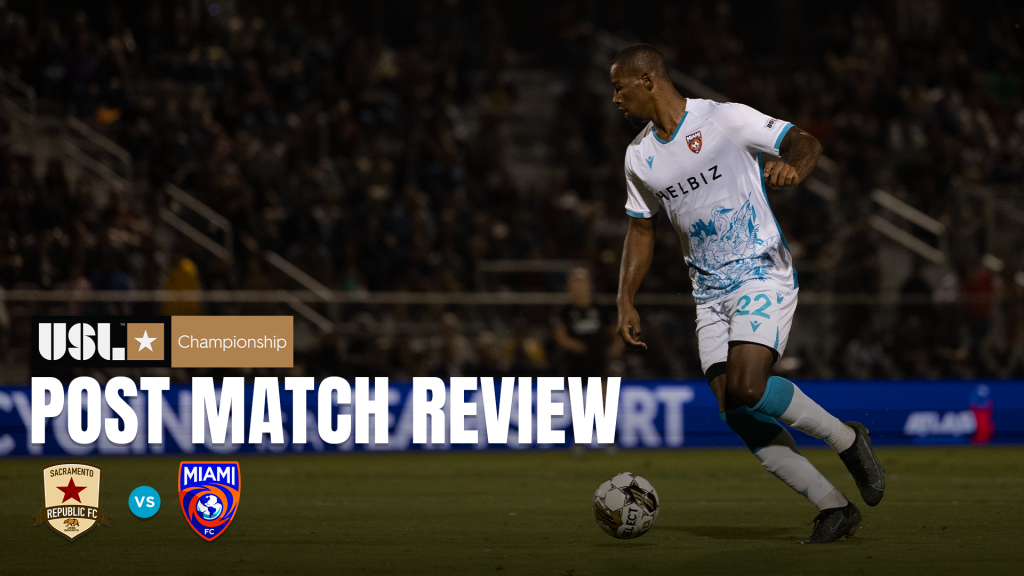 Miami, FL. (October 16th, 2023)
In a heart-wrenching finish, Miami FC's playoff aspirations came to an end with a 1-0 defeat to Sacramento Republic at Heart Health Stadium. Adding to the agony, Detroit City FC's 0-0 tie against Pittsburgh Riverhounds SC earlier in the day sealed Miami's playoff fate. Despite both teams finishing level on points, Detroit's head-to-head edge over Miami left Miami fans wishing what could've been.
The first half of the match saw a tightly contested affair. While Sacramento looked more menacing and kept constant pressure on Miami's defense, Miami FC held on to the larger share of possession, sticking to their ball-control style. When the halftime whistle blew, the scoreboard remained locked at 0-0.
Tensions hit the ceiling in the 69th minute when Sacramento broke through. A dangerous run led to a difficult header that found the back of Miami's net, breaking Miami's hearts across the country. Despite their best efforts, Miami struggled to find their attacking rhythm, and the game ended with a crushing 1-0 score line.
This loss not only concluded Miami FC's season but also halted their impressive four-game winning streak. Still, there were positive signs in their late-season surge. The team's resilience shone as they fought until the final whistle for a playoff spot. Throughout the season, they provided fans with moments of brilliance, showcasing their exceptional quality and raising optimism for the coming season.
Now, Miami FC will shift focus to the off-season. They'll reflect on the season and prepare for the challenges that lie ahead. The disappointment of missing the playoffs will serve as motivation to return even stronger and more determined in the seasons to come