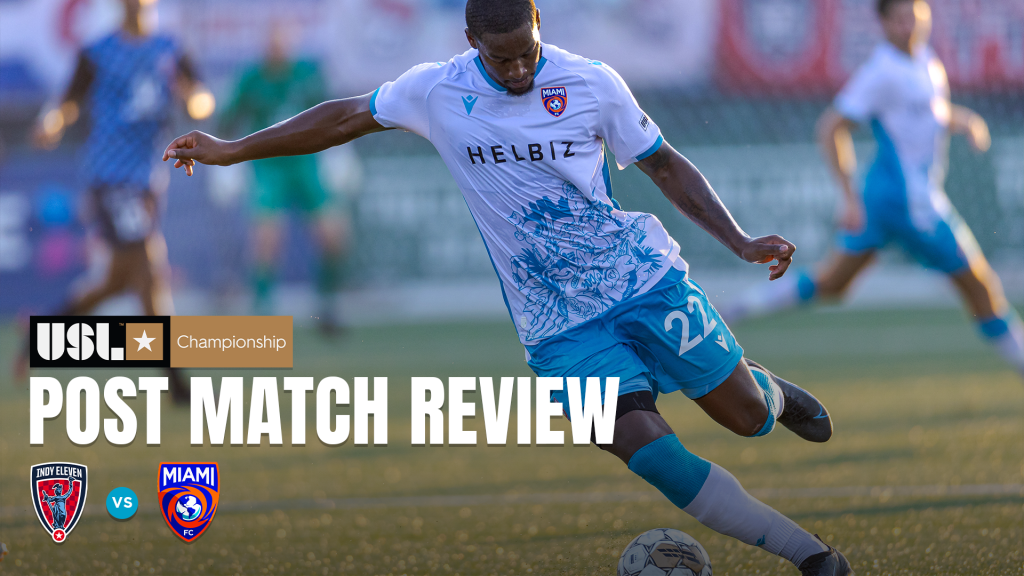 Miami, FL. (September 3rd, 2023)
In a match that captivated fans' attention from the opening whistle, Miami FC lost 1-0 to Indy Eleven at the Michael A. Carroll Stadium. This game showed the quality that both teams possess, with the final result uncertain until the very end of the match.
The first half was intense. Miami and Indy both played well, working the ball efficiently across the pitch. Miami looked the better side, despite going on the road and entering a hostile environment. They controlled the middle of the field and created chances to score, but ultimately could not find the back of the net.
In the second half, the big play came in the 71st minute when Indy Eleven finally scored a goal against Miami's solid defense. Miami struggled to clear the ball away from their net, and a well-timed pass was tapped in on the goal line, giving Zendejas no chance. Now winning 1-0, Indy put everything they had into protecting their goal.
Even though Miami FC was losing, they didn't give up. They kept trying to score and get back in the game, but Indy's defense remained solid and protected their lead. As the match entered its final minutes in stoppage time, Miami pushed everyone forward in an all-out attack to steal a point on the road.
Despite their best final efforts, a giveaway in front of goal cost Miami when Paco Craig was forced to bring down Indy's forward to prevent an almost certain goal. Craig was the final defender and was immediately shown a red card, putting Miami down to 10 men and sealing their fate.
When the game ended, it was a 1-0 win for Indy Eleven. It was tough for Miami because they played well, but simply could not find the back of the net.
Miami FC is only two points behind Detroit City FC, who are in the last playoff spot. So, even though Miami lost this game, they still have a chance to make it to the playoffs.
With seven games left in the season, fans are in for a treat. Miami FC's improved form makes them an exciting team to watch down the home stretch. The excitement is in the air, and supporters can look forward to some thrilling matches as Miami fights to secure a spot in the postseason.