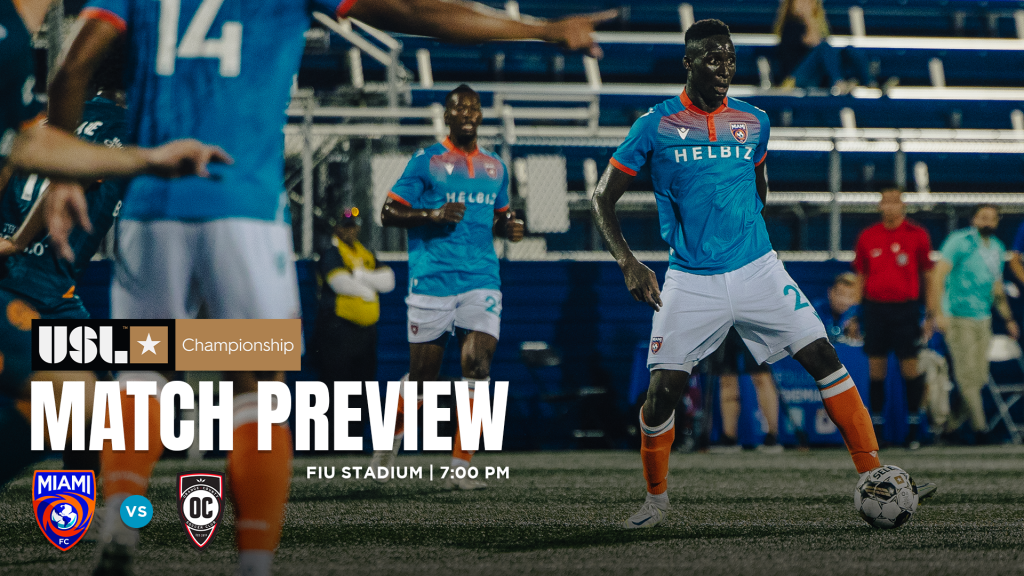 Miami, FL. (May 25th, 2023)
This Saturday, Miami FC takes on Orange County SC in an important home match at the FIU Stadium at 7PM. Tickets are available at Miamic.com. Miami FC is looking to rebound from a last minute heartbreaking 3-2 home loss to San Diego Loyal SC, and hopes to right the ship by picking up 3 points.
Saturday is a pivotal matchup for Miami FC against an Orange County squad that has struggled thus far this season. Currently positioned in 11th in the USL Western Conference, Orange County has lost 6 out of their last 7 matches, and are yet to win a game on the road this season. Miami FC will look at this home opportunity optimistically, seeing a great chance to move up in the table standings.
Two players to keep an eye out for are Orange County's forward Milan Iloski, who has registered 4 goals and 2 assists in 12 matches so far this season, and Miami FC's forward Kyle Murphy, who scored his third goal in six appearances last weekend. Both players have come into form recently and are looking to add to their goal tally this weekend.
The last time that these two teams faced each other was on July 16th, 2022, in a match that ended in a 0-0 draw. Both teams are looking to make a midseason statement, so this match is sure to be action packed as both squads put everything on the line.
Saturday's match is definitely one that you do not want to miss, but those who are unable to attend the match in person will be able to stream it on CBSMiami.com, ESPN+, and YouTube. The match will also be broadcasted on TV33 for local television viewers.