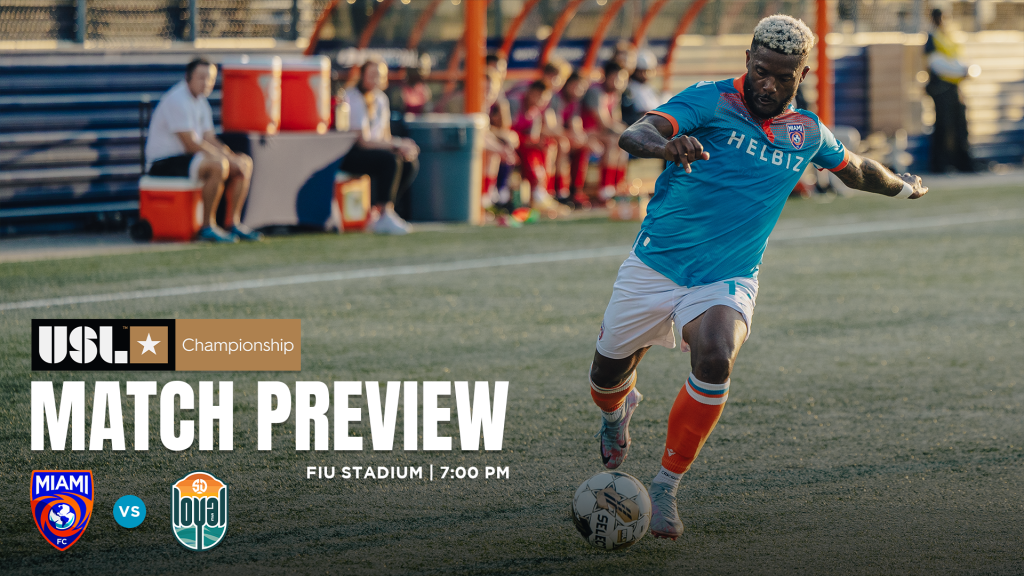 Miami, FL. (May 19th, 2023)
Saturday marks another key matchup on the Miami FC schedule as the squad looks to take on San Diego Loyal SC at the FIU Stadium at 7PM. Miami FC will look to rebound from a disappointing 3-1 result on the road in the previous weekend at Louisville City FC, aiming to protect their home ground and pick up 3 important points to reposition themselves back at the top of the table in the USL Eastern Conference Championship.
San Diego Loyal SC has proven to be worthy opposition this season, winning half of their matches thus far and currently sitting in 4th place in the USL Western Conference Championship table. However, the club has run into trouble on the road, winning only 25% of their away matches. San Diego's play this season has been highlighted by a high-power attack with a vulnerable defensive line. In the club's last 4 matches, they have conceded 11 goals while scoring 8. Miami FC will need to maintain possession in the final third Saturday while looking to generate chances against a defense that has proven to be penetrable.
Goals have been scarce for Miami FC this season, with the club averaging just 1.1 goals per game, but their defense has carried the slack at home. Opponents average just 0.83 goals per game at the FIU Stadium, as Miami FC have displayed themselves as one of the most difficult teams to defeat at home this season in the USL.
This will be the first occasion that the two teams have ever squared off against each other, with San Diego Loyal SC being recently founded in 2019 and added as a new team to the USL the following year. Impressively, they finished last season in 2nd place in the USL Western Conference playoffs after so recently forming as a club. This appears to be the beginning of a budding rivalry between two teams who intend to make big impressions both this season and in the future in the USL.
Saturday's match is definitely one that you do not want to miss, but those who are unable to attend the match in person will be available to stream it on CBSMiami.com, ESPN+, and YouTube. The match will also be broadcasted on TV33 for local television viewers.