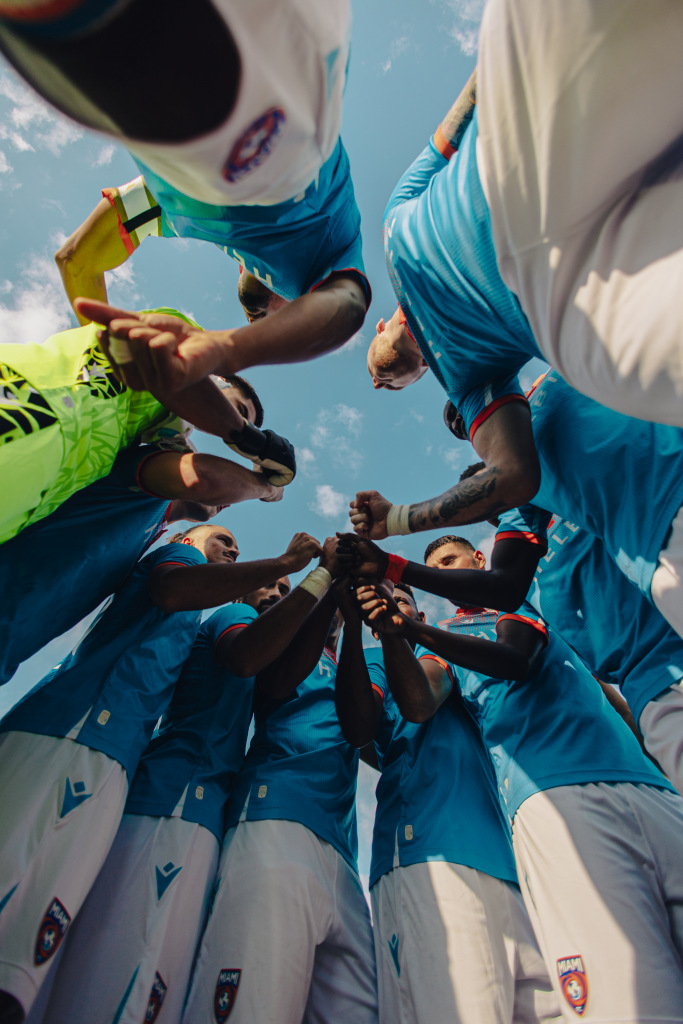 Miami, FL. (March 13th, 2023)
Miami FC faced off against FC Tulsa in a closely contested matchup that ended in a 1-1 draw.
The game got off to a physical start, with a hard foul on Ryan Telfer resulting in a yellow card for Tulsa's Eric Bird in the 12th minute. As the game progressed, both teams created some promising chances, but it was Miami FC who struck first in 25th minute with midfielder Florian Valot that scored an incredible goal from outside the eighteen-yard box.
Miami FC head coach Anthony Pulis was pleased with his team's performance and particularly impressed by midfielder Florian Valot's goal, stating, "I thought Flo's strike was outstanding, he's got that ability, he's got that technique. It's something that we would like to see him do more."
FC Tulsa didn't take long to respond, and in the 26th minute, they scored a goal to level the score.
The first half continued to be tightly contested, with both teams pushing hard for the go-ahead goal. Ryan Telfer had a great chance down the left side in the 39th minute, but was unable to convert.
The second half saw Miami FC continue to press forward, with Kyle Murphy coming close to scoring off a cross from Telfer in the 48th minute. Telfer himself had a strong cross across the box in the 55th minute, but Miami FC was unable to capitalize on the opportunity.
As the game approached the final minutes, both teams fought hard for the go-ahead goal. Michael Salazar came close with a solid strike that was blocked by the Tulsa goalkeeper in the 70th minute, but neither team was able to find the breakthrough.
In the end, it was a hard-fought battle that ended in a 1-1 draw, with both teams putting in strong performances. While Miami FC will be disappointed not to have secured the win, they can take plenty of positives from the game and will be looking to build on this result in their upcoming fixtures.
Up next for Miami FC
Miami FC is preparing for their second game of the season, as they get ready to host New Mexico United at home on March 18th. Following their hard-fought draw against FC Tulsa in the season opener, the team will be looking to secure their first victory.