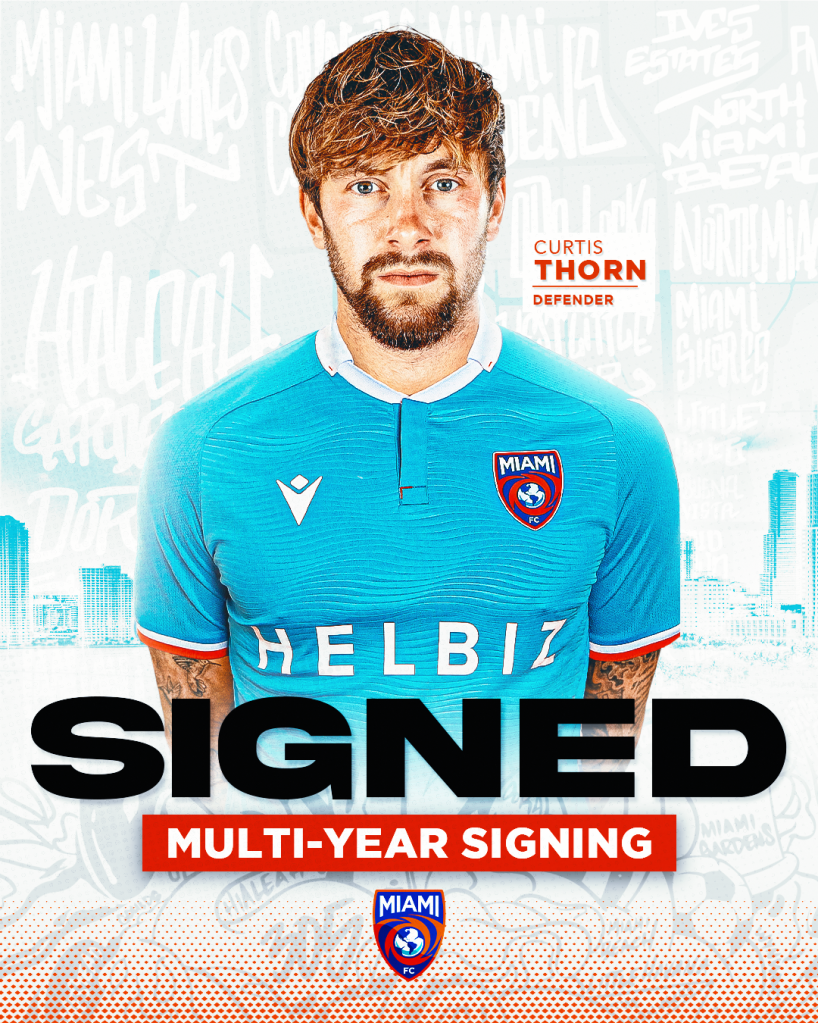 Miami, Fla. (December 23, 2022) – The Miami Football Club announced today the acquisition of defender Curtis Thorn.
The 27-year-old defender joins the 305 and his former Tormenta FC teammate Gabriel Cabral ahead of the 2023 season after making 22 appearances in 2022 where he was a part of the championship winning side.
Originally from Bardon, England, Thorn was part of the Fulham academy. After moving in the US he was recruited by Nova Southeastern University making a total of 33 appearances and was team MVP in 2019. While in college, the 6′ 1" defender also played for NPSL team New Orleans Jesters where he was named MVP in the 2018 season.
2023 Season Tickets are on sale! Lock in yours today by clicking here or calling 844-MIAMIFC. Your fútbol305® membership can be secured for only $25 down!