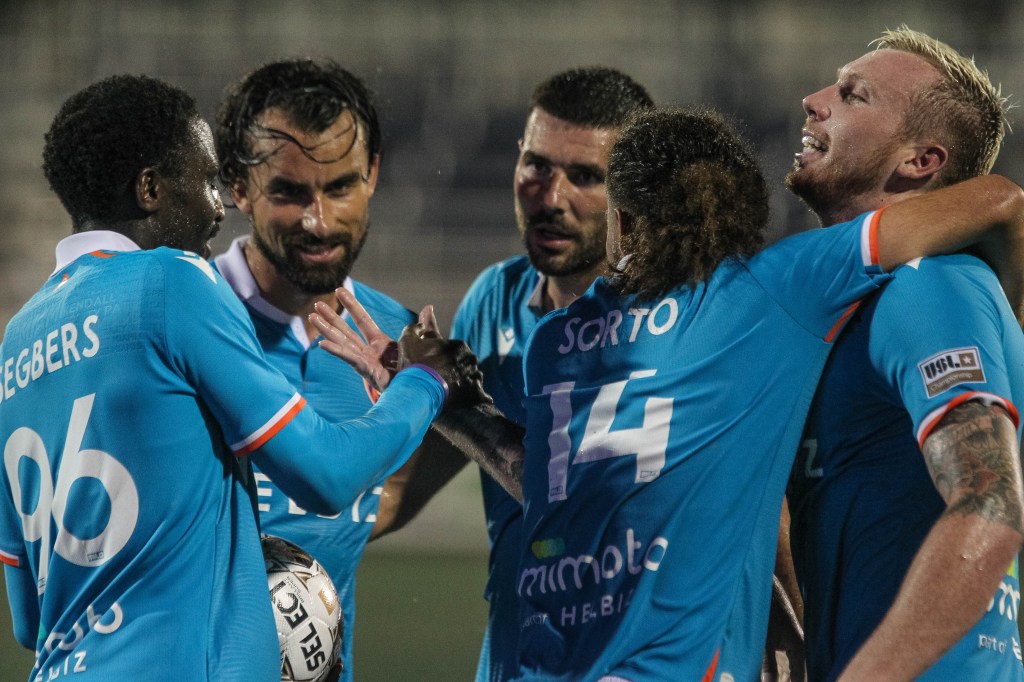 Miami, Fla. (September 17, 2021) – The Miami Football Club sealed its ticket to the 2022 USL Championship Playoffs despite drawing 2-2 against Atlanta United 2 Saturday night.
Monterey Bay's 5-0 victory over Indy Eleven later that evening confirmed that Miami FC will make consecutive USL Championship Playoffs. The club still has four fixtures – two home, two away – left to play, and sits seventh in the Eastern Conference.
Starting XI vs. Atlanta United 2
Head coach Anthony Pulis made two changes to his starting eleven. Midfielder Devon "Speedy" Williams returned to the starting lineup and winger Christian Sorto made his seventh start of the year.
Match Breakdown: Miami FC 2-2 Atlanta United 2
The Orange and Blue had one goal entering this fixture: to clinch playoffs with a win. On the other hand, Atlanta United 2 was there to fight for pride having been out of the playoffs picture weeks ago.
Neither side really took a hold of the game in the opening 20 minutes. Miami had more possession but it did not translate to offensive danger until just after the 20th-minute mark.
The home side produced three clear chances of goal in Atlanta United 2's 18-yard-box in a span of seven minutes. The first was a powerful shot struck by attacking midfielder Florian Valot, the second a first-time strike on target by winger Joaquín Rivas and the third was a lovely build-up play ending on a shot on frame by striker Kyle Murphy. However, 18-year-old goalkeeper Vicente Reyes blocked all-three attempts on goal.
Center-back Callum Chapman-Page pulled Miami ahead with a headed goal from open play as the clock turned to 45:00. Sorto sent a lobbed cross from the right flank and Chapman collected his second goal of the season.
Atlanta United 2's Darwin Matheus equalized in the 57th minute. Nonetheless, Miami responded with its second go-ahead goal of the night.
Captain Paco Craig dribbled up the middle of the pitch and dished out a through ball to Murphy. The American striker took one touch and finessed the ball around the keeper with his second. The goal is Murphy's 10th of the season, and the assist is Craig's second in two games.
Unfortunately, Miami FC was subject to an own goal in the 81st minute of the game and the game ended 2-2. The Orange and Blue created three close chances in stoppage time but the late efforts were not enough to retake the lead for the third time.
Up Next for Miami FC
Miami FC hosts Western Conference foe Monterey Bay at FIU Stadium on Saturday, Sept. 24. Purchase game tickets HERE.