MIAMI (March 4, 2022) — The Miami Football Club launched its 2022 305 home jersey and La Ciudad away jersey supplied by Italian sporting apparel company Macron. Miami FC will dress the 305 and La Ciudad alternatively throughout their 2022 USL Championship journey, starting with their home-opener against NY Red Bulls II on Saturday, March 12 at 7 p.m. ET in FIU Stadium.
The exclusive VIP jersey launch unfolded at The Doral Yard on Friday evening, with over 250 people in attendance. The event featured Miami politicians, influencers, sports journalists, athletes and more!
Miami FC players like Joshua Pérez and Paco Craig will carry the names of neighborhoods in Miami, which are embossed into the back of the jersey. This is accompanied by an emblematic 305 patch on the back when dressing the 305. The Miami FC high-definition logo patch, along with Macron and Helbiz's logos, float above a pattern of waves across the front of the jersey. The waves that crash on Biscayne Bay are the inspiration for the pattern. Miami's very own 305 jersey is topped with an attractive white-collar.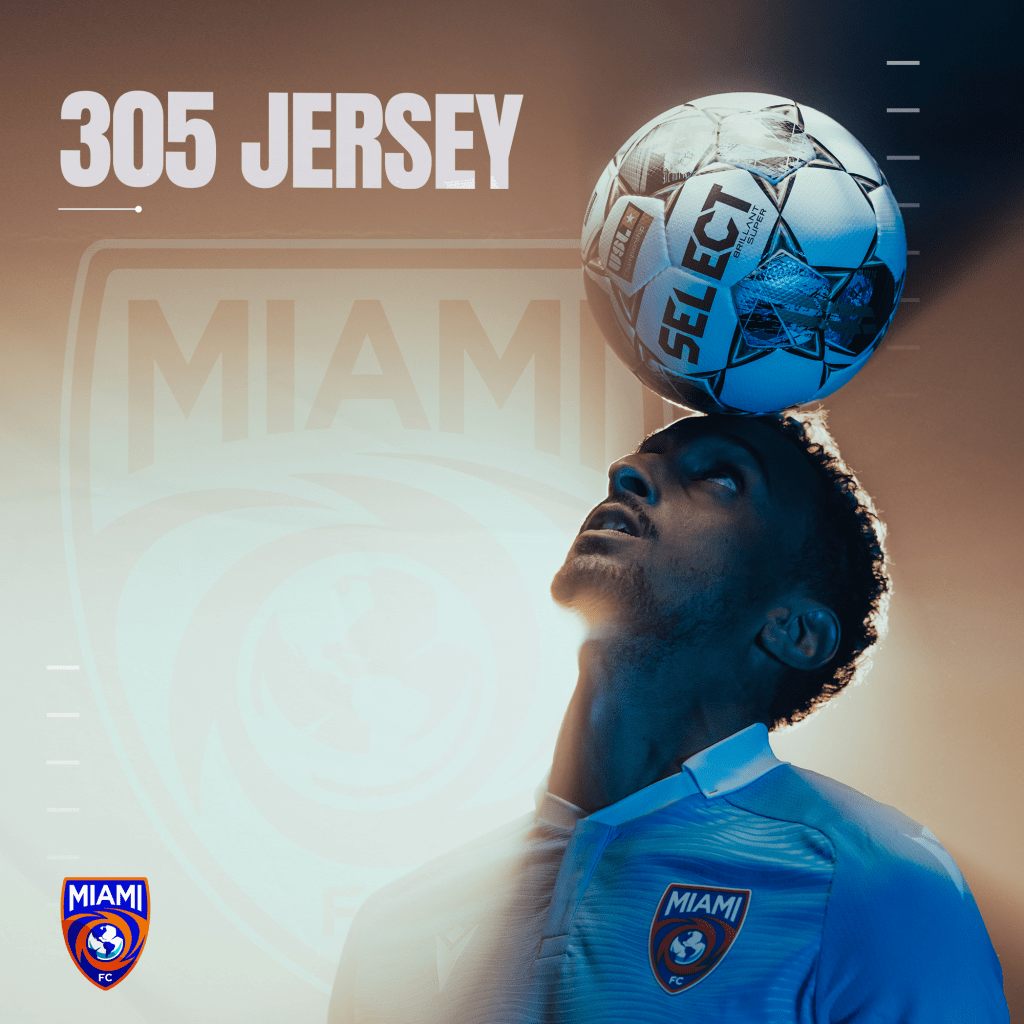 The front of La Ciudad screams Miami, vesting a sublimated texture of the iconic Miami Skyline, with the names of Miami's neighborhoods sitting on the sky above it. Miami FC players will stand out on live broadcasts screening away games dressing La Ciudad's indistinctive deep blue color. The emblematic 305 patch is also found on the back of the jersey, sitting below the neck.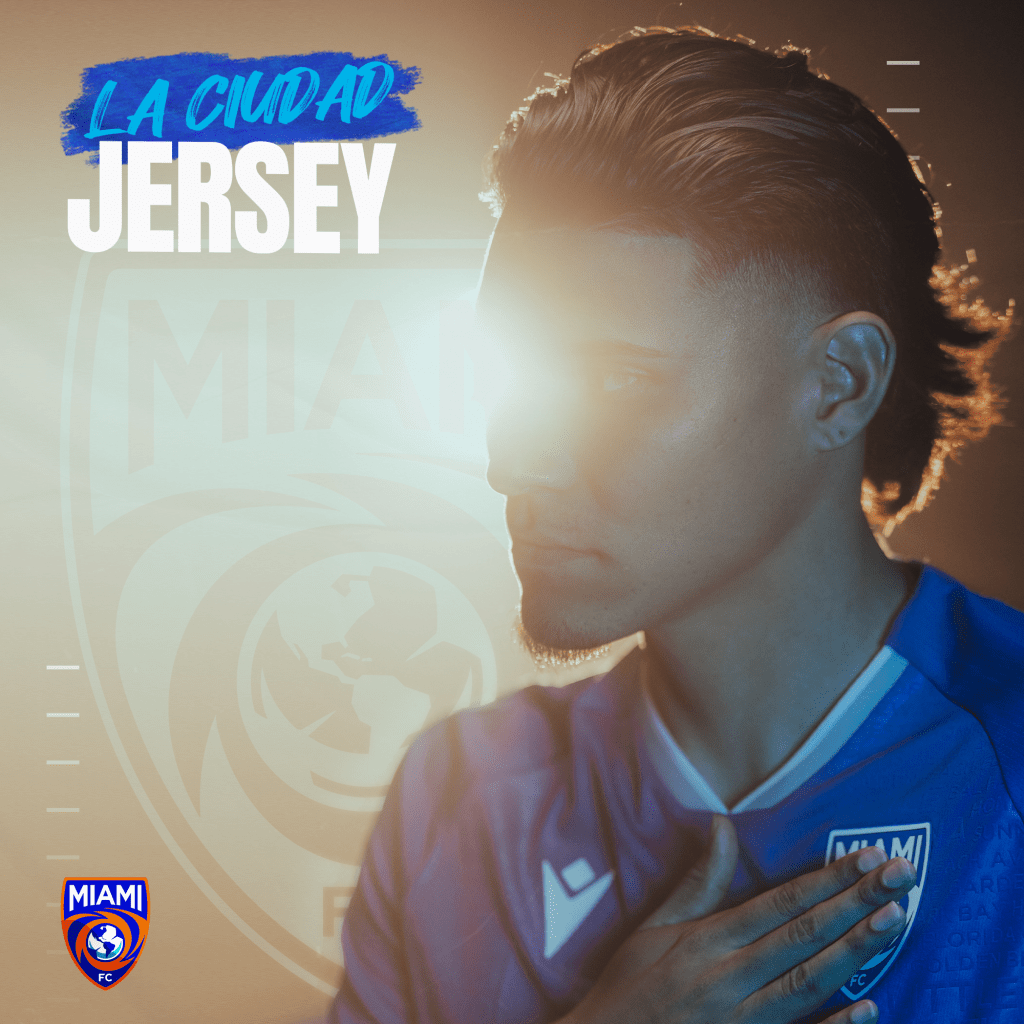 Macron manufactures the jerseys with Macron Eco Fabrics made with a thread composed of 100% PET recycled polyester. In simple terms, Macron recycles 13 16 oz bottles for every 305 and La Ciudad produced. Miami FC's 2022 official jerseys are a continuation of Macron 4 The Planet, a series of initiatives that the company undertakes to promote greater environmental sustainability.
Fans can order their 2022 305 and La Ciudad jerseys by clicking here starting at 9 P.M. on Friday, March 4.