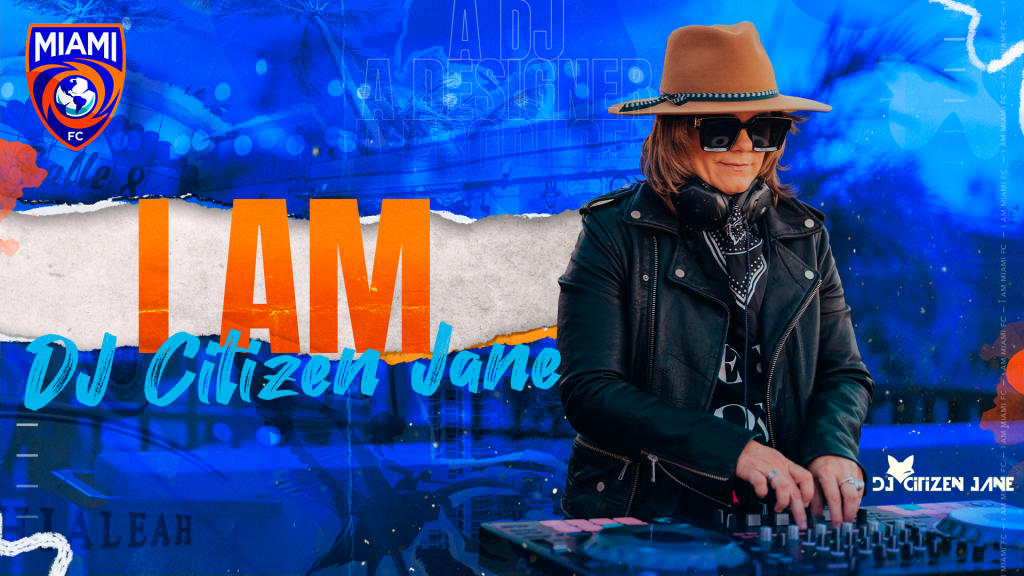 MIAMI (January 24, 2022) – The Miami FC today unveiled its official 2022 campaign in advance of its USL Championship Season and Home Opener on March 12th when the team kicks off the season against the New York Red Bulls II at FIU Stadium. The campaign, dubbed "I AM" was developed through the course of the last year as the Miami-based professional soccer franchise celebrates its unique connection to the Miami-Dade community.
Through the I AM campaign Miami FC will celebrate all that makes the Miami-Dade communities unique while uniting under a common purpose: using the global game of fútbol to tell the stories of its people and to make a lasting impact in our neighborhoods.
The campaign will feature stories throughout the year on individuals and organizations who are making an impact in the Miami-Dade area, as well as profiles on members of the 2022 Miami FC Roster. The profiles and stories will be highlighted through several OOH media outlets and digital platforms, in addition to a landing page that will serve as an HQ for the campaign at www.MiamiFC.com/IAM.
The club also announced today that DJ and International Recording Artist DJ Citizen Jane has joined the club as an Official Ambassador of the Fútbol305™ Initiative, Miami FC's official community program that focuses on four key areas: Diversity, Inclusion, Sustainability and Poverty.
"I'm super proud and excited to be part of this amazing initiative to be able to help spotlight the diverse and wonderful people in Miami," said DJ Citizen Jane. "I want to see all of the different communities in Miami come together as one because we all bring a different flavor and talent to the table."
Born in Miami Beach and raised in Hialeah, DJ Citizen Jane is an international DJ, singer, songwriter and producer. As an activist for equal rights, she travels the world bringing her music to all parts of the globe with the purpose of uniting through music. Her passion for the local Miami community is also at the forefront, as she is the founder of Hialeah Pride and serves on the board of directors for Safe Schools South Florida.
"We are thrilled to join forces with DJ Citizen Jane who shares our commitment to unite our diverse community here in Miami," commented Miami FC CEO Michael Williamson. "This year will truly be a unique experience as we highlight so many individuals and groups doing incredible initiatives. To be able to combine the forces of music and fútbol to help amplify those stories and profiles will make the I AM campaign and mission something that The Miami Football Club is honored to be a part of for years to come."
In addition to serving as a Fútbol305™ Ambassador, DJ Citizen Jane has been busy in the recording studio as she prepares to release an exclusive song that will become the official anthem of Miami FC. The song, currently in production, will be unveiled with a live performance by DJ Citizen Jane at The Doral Yard on March 4th in an event that will also unveil the new 2022 Official Macron Miami FC Kits.
For more information on the "I AM" Campaign, visit www.MiamiFC.com/IAM . To receive information on the Fútbol305™ Initiative, visit www.MiamiFC.com/futbol305 or email futbol305@miamifc.com.
Season ticket plans and tickets for Miami FC's Home Opener on March 12th against the NYRBII at FIU Stadium are on sale now. To purchase, visit www.MiamiFC.com/tickets or call 844-MIAMIFC.
WATCH DJ CITIZEN JANE'S "I AM" EPISODE BELOW