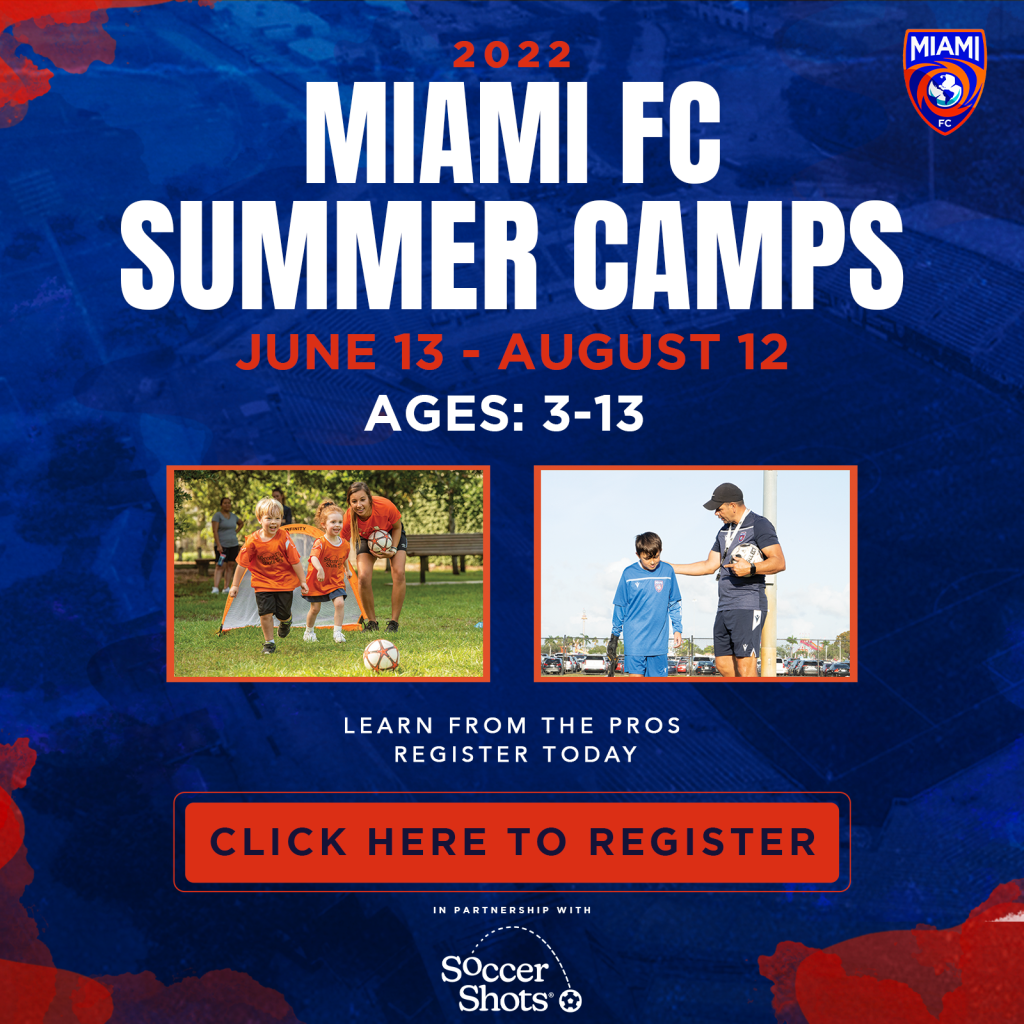 Miami FC is providing the community with Girls and Boys Youth Soccer Camps this Summer!
This summer youth soccer players will have the opportunity to work directly with Miami FC youth soccer coaches! Our qualified professionals will design and execute age and level-appropriate curriculums, tailored to challenge young soccer players in a positive and educational environment. Coaches will implement different technical elements each day of camp to educate players on multiple areas of the game.
The camps will take place on a weekly basis throughout the summer, in various locations in Miami, beginning on June 13 from 9 A.M. – 2 P.M.
Miami FC Summer Camps Prices
Full Day: $245 per week
Half Day: $205 per week (9 A.M. – 12 P.M.)
Miami FC Summer Camps will include:
Week long training with Miami FC youth coaches
Miami FC T-shirt
Ticket to Miami FC Professional Match
Fun Contests + Prizes
Tactical Sessions
Meet and Greet with Miami FC professional players & Mascot Golazo
Speed and Agility Training
Player assessments
What to bring:
Ball
Water/Drinks
Snack & Lunch
Shin guards
Cleats
Appropriate athleisure
Sunscreen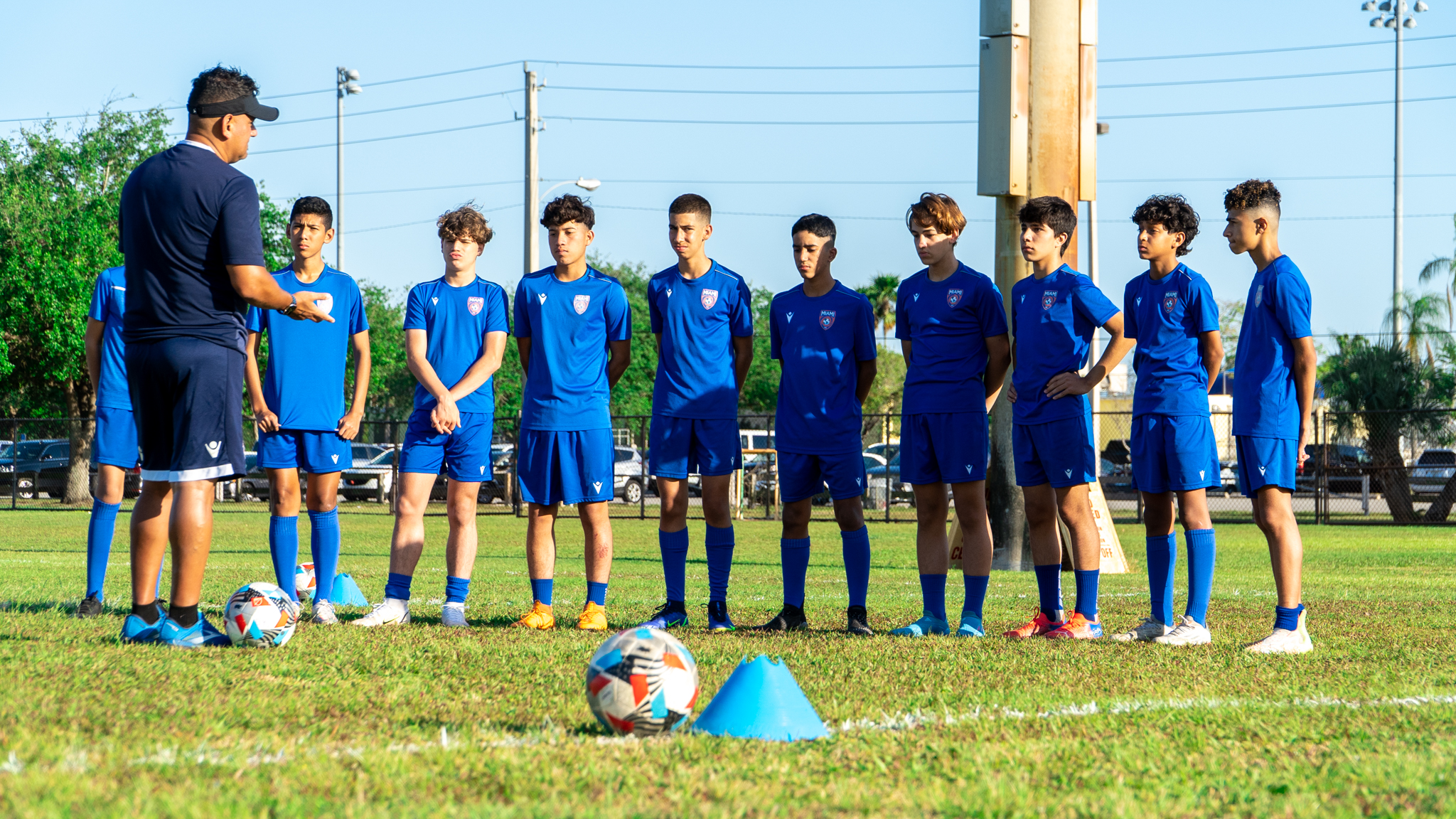 FILL OUT THE FORM BELOW
TO SECURE YOUR SPOT!
LOCATIONS AND DATES