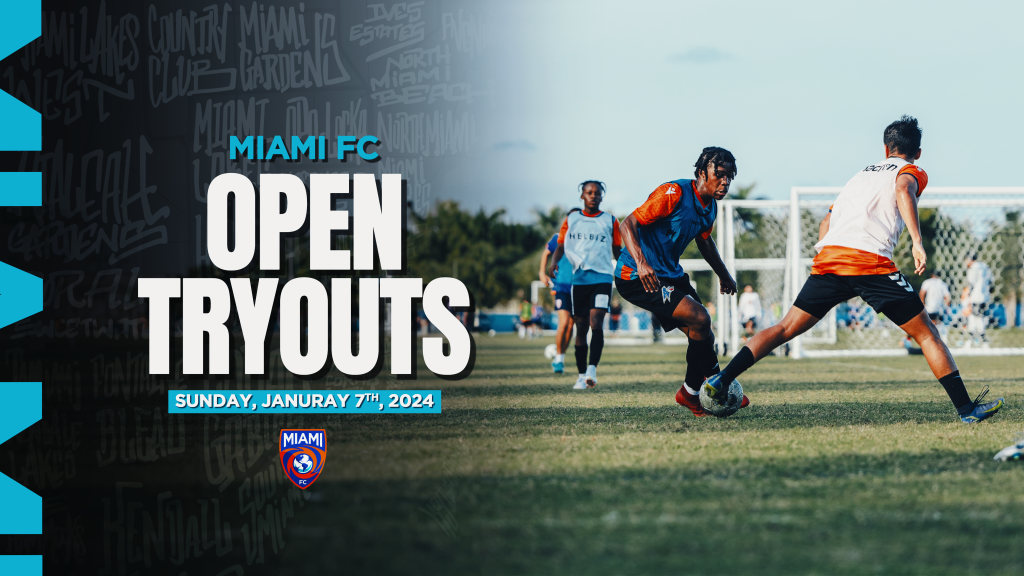 The Miami Football Club invites footballers on January 7th, 2024 over the age of 16 who aspire to play at the professional level in the 305.
Players will have the opportunity to be evaluated by head coach Antonio Nocerino and his staff during the tryout.
The cost to register for the tryout is $150, with a special early-bird rate that applies to those who register before December 4th. Sign up below to register!
If you have any questions or need further information, please reach out to marketing@miamifc.com. 
The Miami Football Club is not responsible for trialists' travel costs, food, or accommodation.