Miami FC 2 Season Membership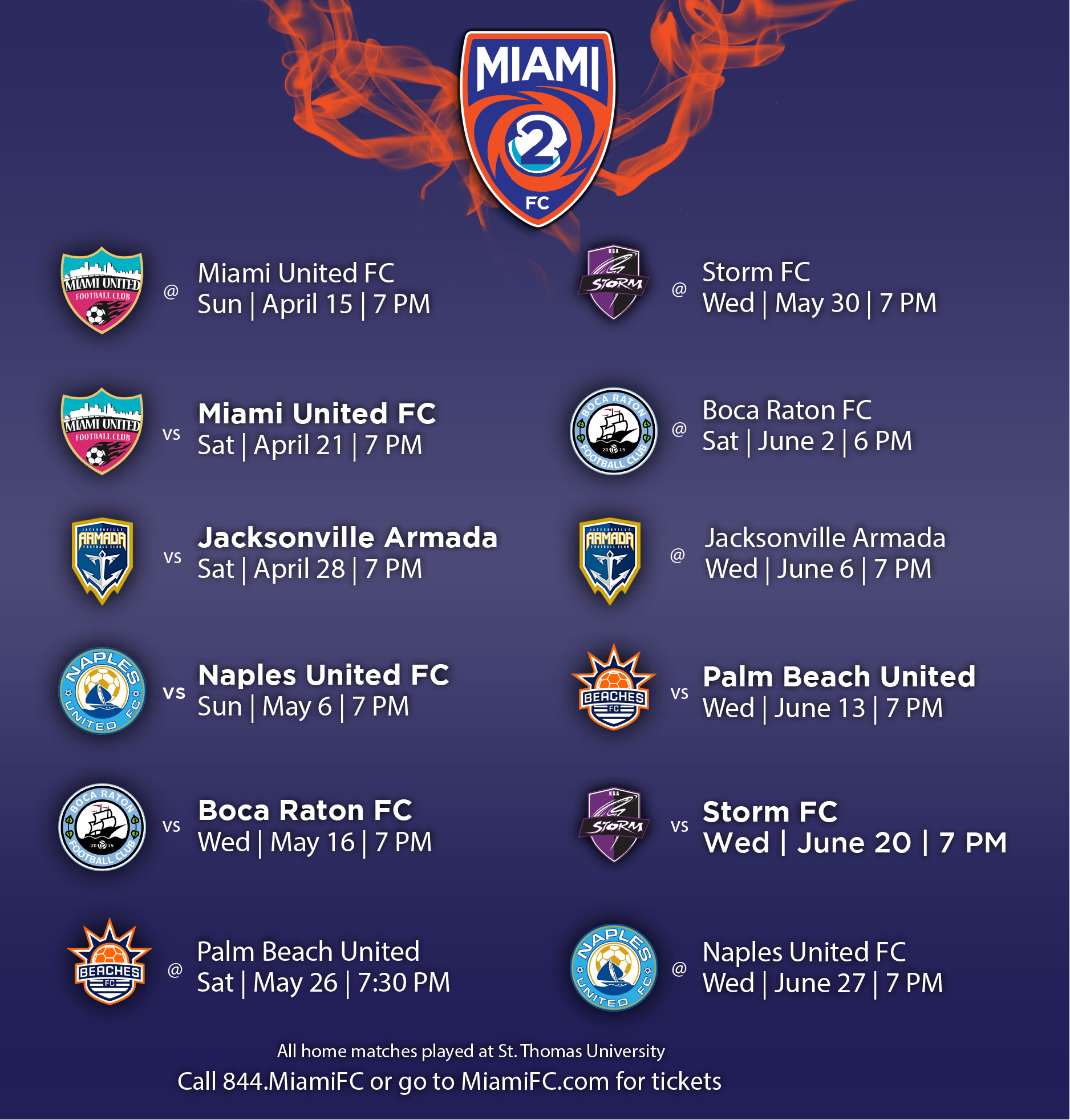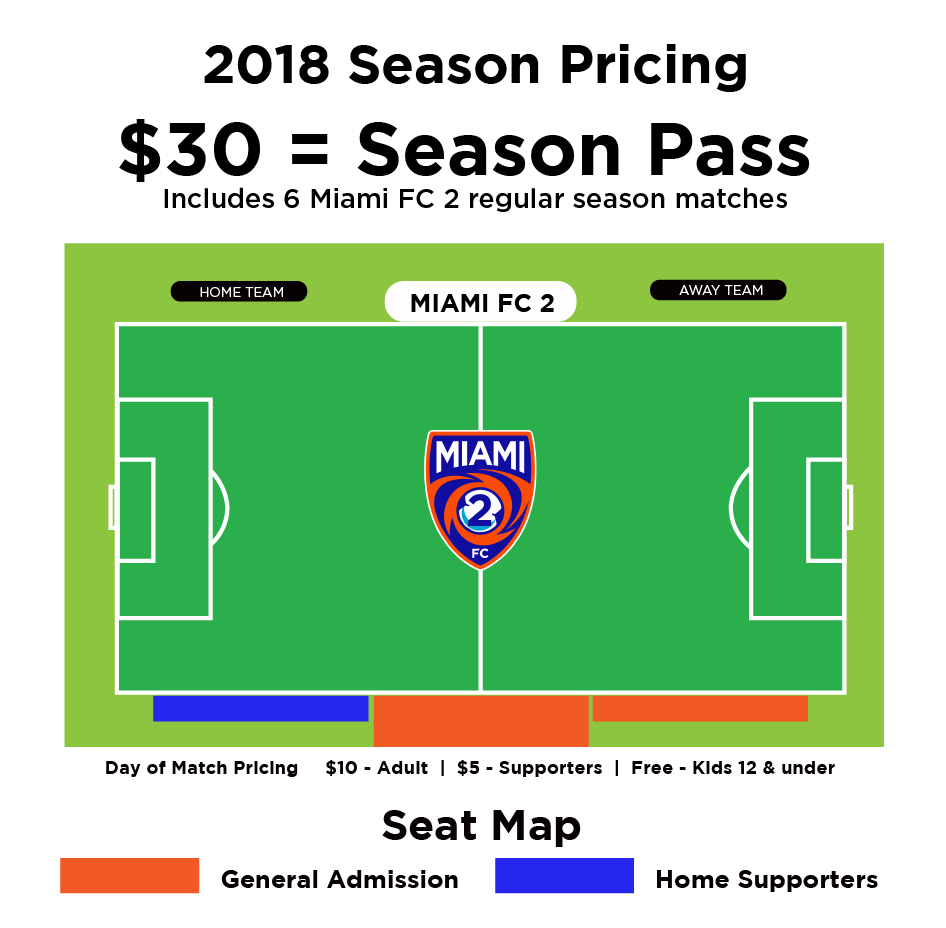 "The Miami Football Club is proud to unveil Miami FC 2, which will be ready to play in the upcoming NPSL season," said Flynn. "Our players and coaches are excited to get back on the field, and the NPSL schedule allows us to face some quality competition in the Sunshine Conference throughout the next few months. This is the next step in our continued investment in soccer in Miami. We have a wonderful organization, incredibly talented players, a new head coach in Paul Dalglish and a first class stadium. Our loyal and growing fanbase can expect further exciting announcements soon."

"Miami FC 2 is a great addition to the Sunshine Conference and an instant rival to our existing Members in Florida," NPSL Chairman Joe Barone commented. "As an organization they bring a high level of notoriety and professionalism, and we are excited to welcome them to the NPSL."

The seven team Sunshine Conference will be comprised of Miami FC 2, Miami United FC (Hialeah), Beaches FC (Stuart), Boca Raton FC, Naples United FC, Storm FC (Fort Lauderdale) and Jacksonville Armada U-23. Miami FC 2 is planning to play its home matches at St. Thomas University in Miami Gardens, the training home for The Miami FC since its inception in 2016.

"We are thrilled to have Miami FC 2 play its home matches at St. Thomas University," Flynn continued. "The school and administration have been wonderful hosts to our club since we began play, and Riccardo Silva's donation of stadium lights to the field last year will allow us to play our games in the evening, when the majority of our fans can attend. The setting will be intimate and seats will practically be on the pitch, so we are looking forward to a unique and fan-friendly experience for our fans and supporters."
A full NPSL schedule for Miami FC 2, along with ticketing information, will be announced in the coming days. For more information on The Miami FC and Miami FC 2, go to MiamiFC.com, call 844-MIAMIFC and follow us @TheMiamiFC.