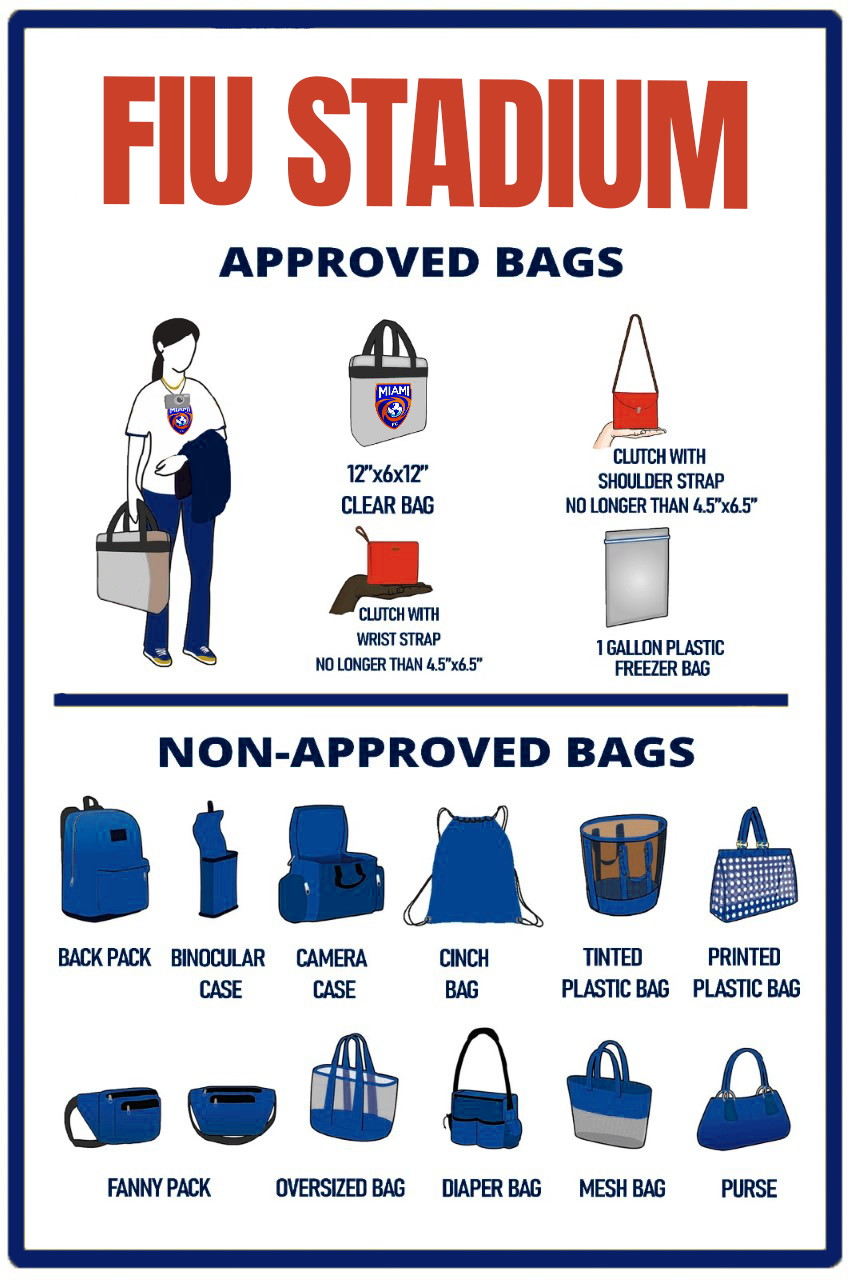 CLEAR BAG POLICY
In the interest of public safety and following the National Center for Spectator Sports Safety and Security (NCS4) Best Practices Guide, FIU Stadium will implement clear bag guidelines

Each ticket holder, including children, may carry one approved clear bag, such as a one-gallon clear plastic storage bag (Ziplock bag or similar), plus a small purse about the size of a hand.

The following bags will be permitted inside FIU Stadium and are subject to search:
Clear plastic bag that does not exceed 12″ by 6″ by 12″.
Clutch or small purse, with or without a strap that does not exceed 6.5″ by 4.5″
Equipment bag for necessary medical items.
Diapers and wipes can be carried in a clear bag for age-appropriate children accompanied by an adult.
Prohibited bags include, but are not limited to: large purses, coolers, briefcases, backpacks, fanny packs, mesh bags, or any bag larger than the permissible size. Tinted or printed-pattern plastic bags are not clear, so they will not be permitted.

Fans can wear or carry items such as binoculars, hand-held electronic devices and cameras (with lenses shorter than four inches) without carrying cases. Fans may carry in seat cushions that will be screened upon entry.

*Bags are subject to search at all entrances.