The playoffs are fast approaching and your Miami FC has already clinched a spot in the NASL Championship Semifinal!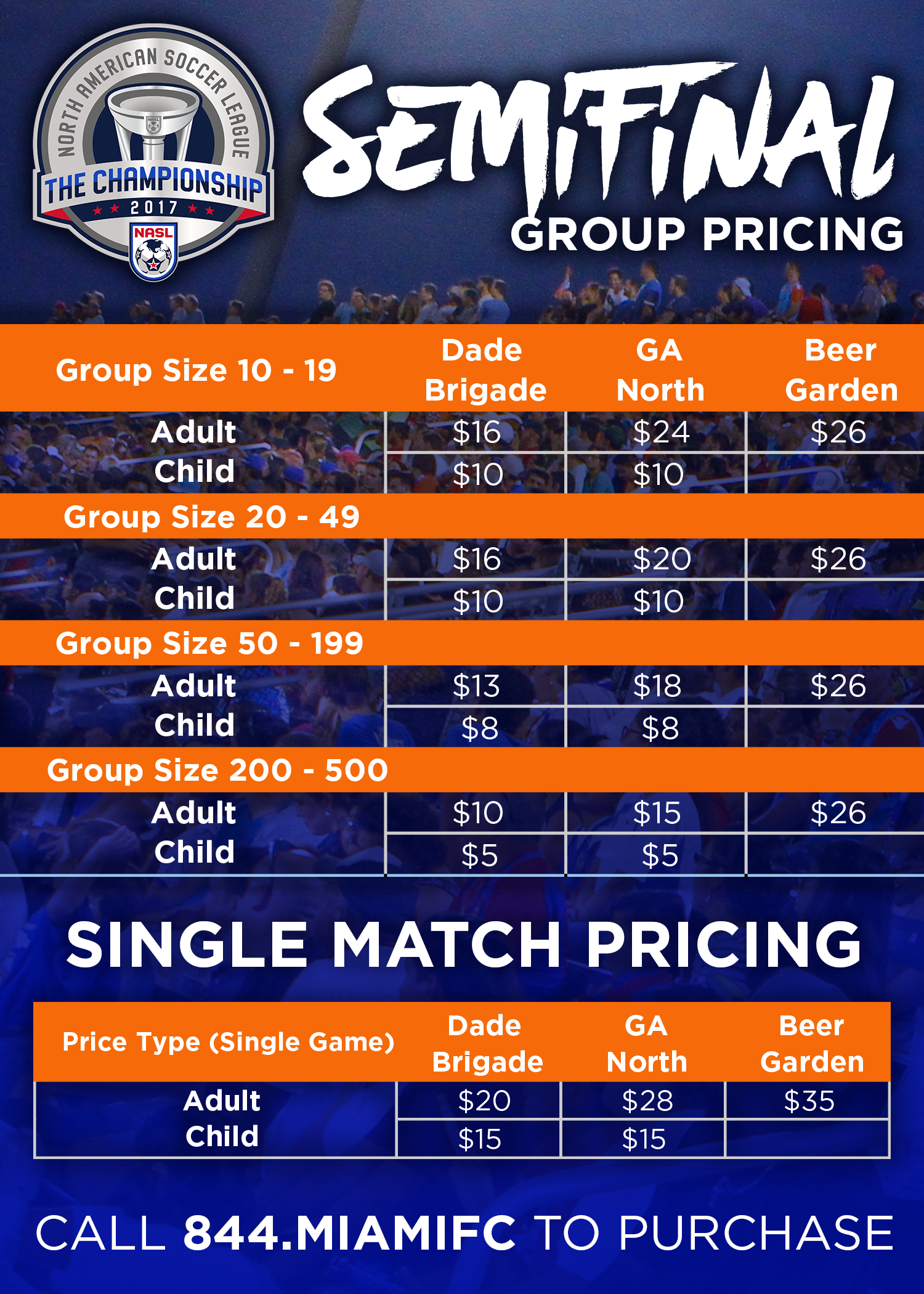 By virtue of winning the Spring Season Championship in only its second year of existence, the Orange and Blue will host the Semifinal at Riccardo Silva Stadium on Sunday, November 5, with kickoff set for 5 p.m.
Single match tickets will be going on sale October 1 at 10 a.m.! Make sure to call 844-MIAMIFC or CLICK HERE to get yours!
For more information on special group rates and call 844-MIAMIFC.
Current Miami FC Season Ticket Holders will receive additional playoff information via mail and email this week.
The Miami FC is also closing in on the overall points title, which would secure the #1 seed in the playoffs and home field throughout. Miami currently holds a 16-point edge over the second place San Francisco Deltas with just seven matches to play.
The four-team bracket is a single-elimination format, with the Spring Season Champion and Fall Season Champion each hosting a Semifinal and the top remaining seed hosting the Final.
In the event that Miami FC wins both the Spring and Fall Season Championships, they would automatically be the #1 seed and the next three Combined Season points leaders would qualify for the playoffs.
With a win on November 5 in the Semifinal, the Orange and Blue would then likely host the NASL Championship Final on Sunday, November 12.