Before preseason camp officially kicks off next week, the team will be working out on Miami's sandy beaches the rest of the week to get ready for the real deal.
"We wanted to start the new season with something fun and interesting for the guys," said Head of Performance and Fitness Coach Paolo Pacione. "We get to live in this amazing city, why not take advantage of it."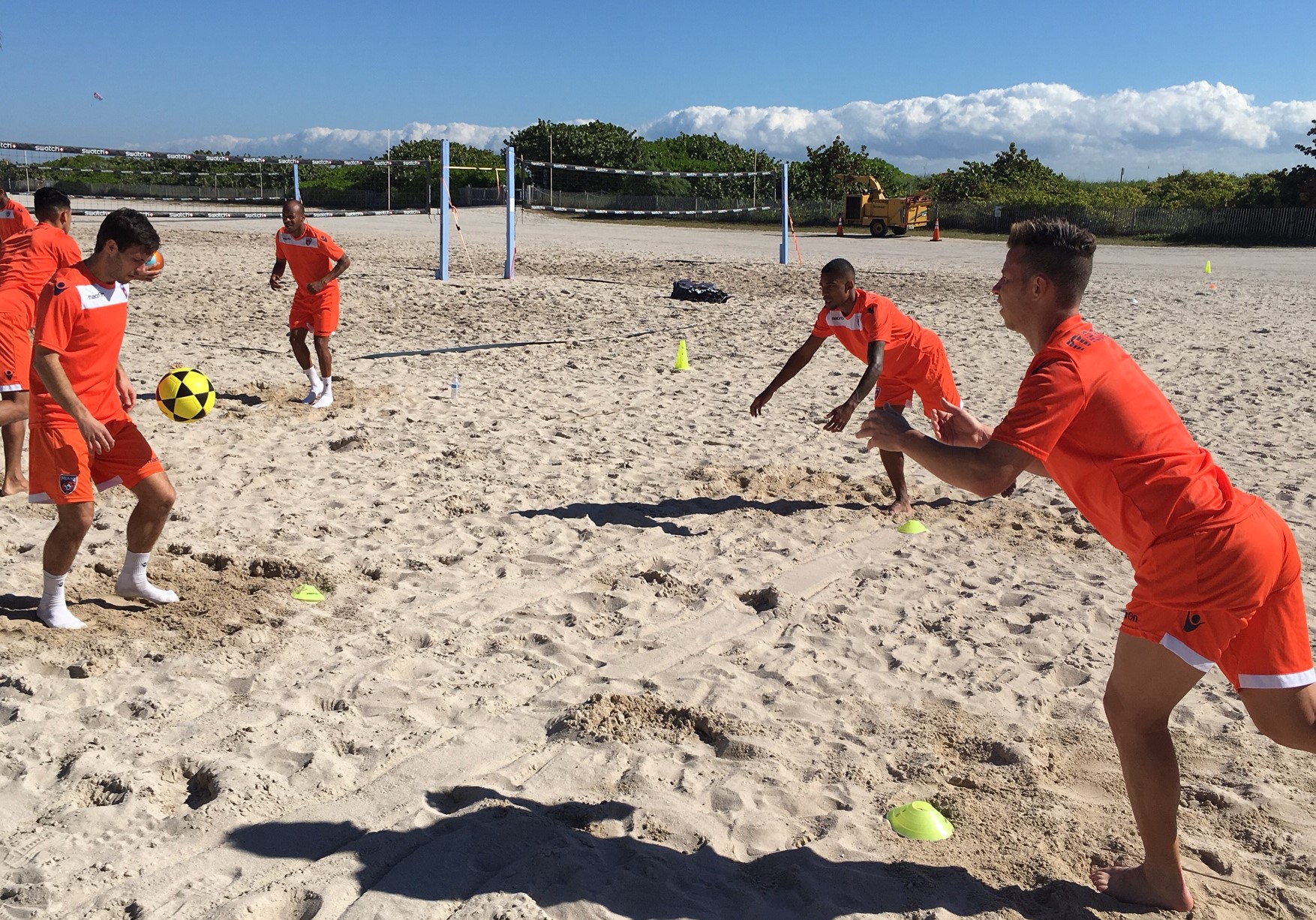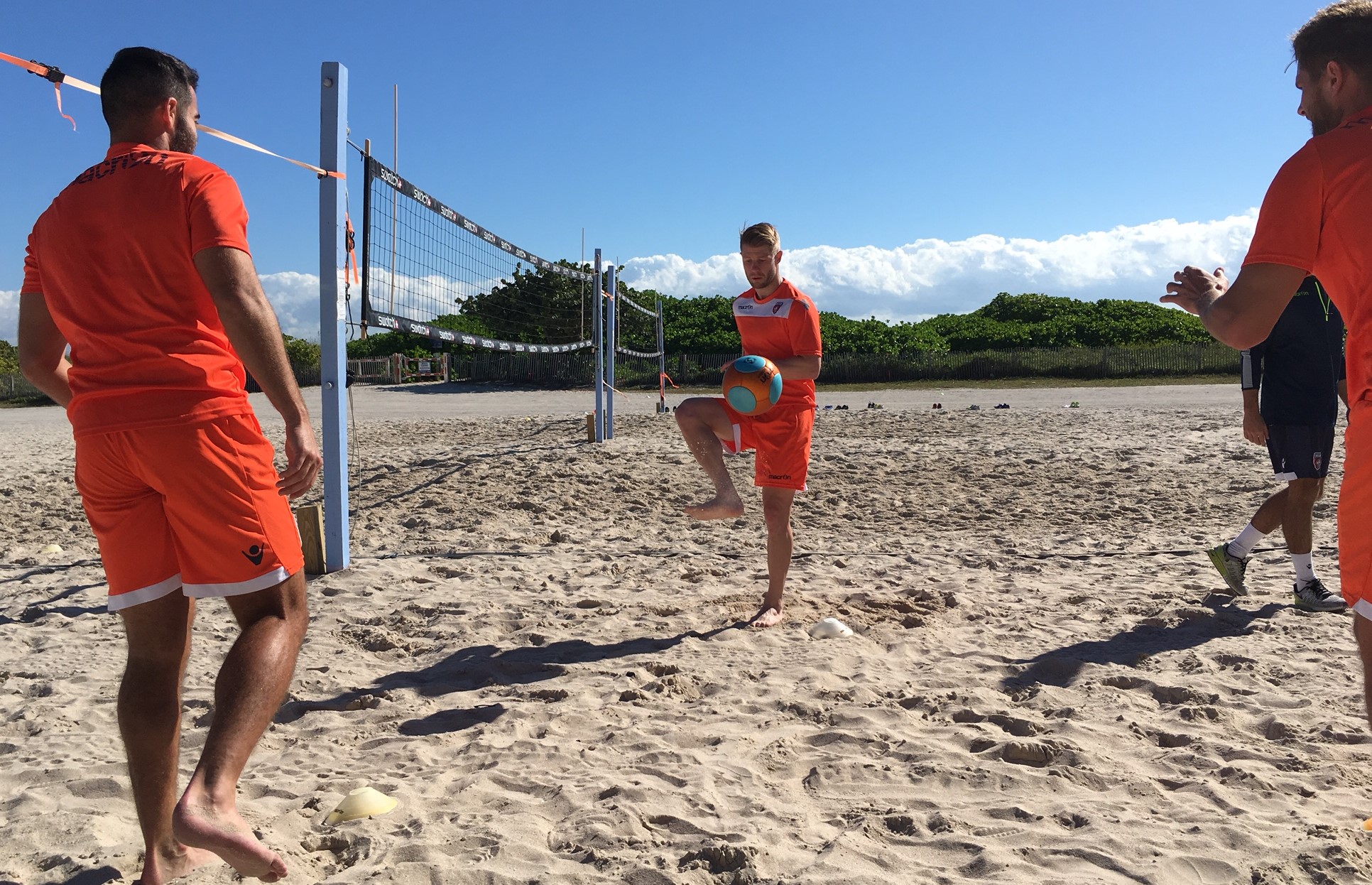 Early in the morning, the squad huddles up and begins their workout with a light jog in South Beach. Head Coach Alessandro Nesta and the rest of his technical staff await for the players arrival and go through whats in store for them that day.
Pacione then runs the squad through a cardio heavy work out in the sand for about 45 minutes, followed by a cool down stretch before everyone heads home for the day. It's a the pre-preseason warm welcoming the technical staff wanted to give their players and those new faces.
"The first few days have been good, it's a good group and i've enjoyed meeting the staff and players," said Tyler Ruthven, newest addition to the Miami FC defense. "I've played with a few of them before which always helps, plus I can't think of a better place to do preseason fitness than along the water in South Beach."