MIAMI (Jan. 25, 2016) – The Miami FC's Michael Lahoud took over the NASL twitter account yesterday, with fans of the league asking him a variety of questions using #AskLahoud.
We put together some of the best Qs and As and put them below!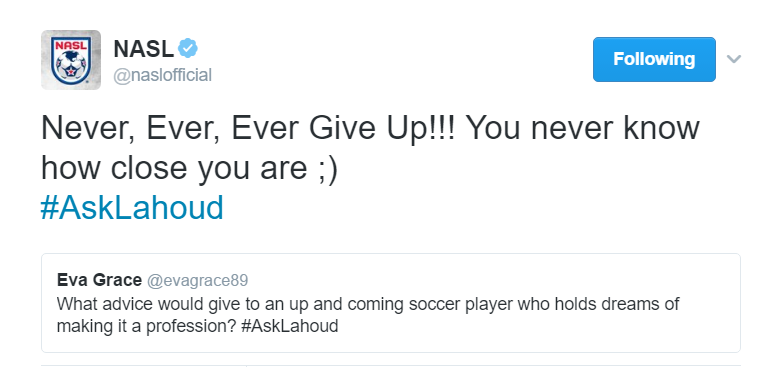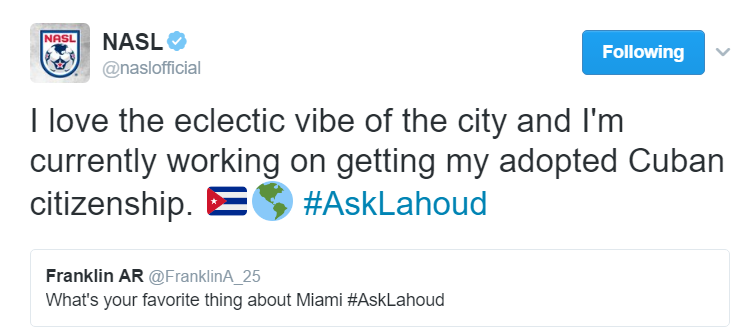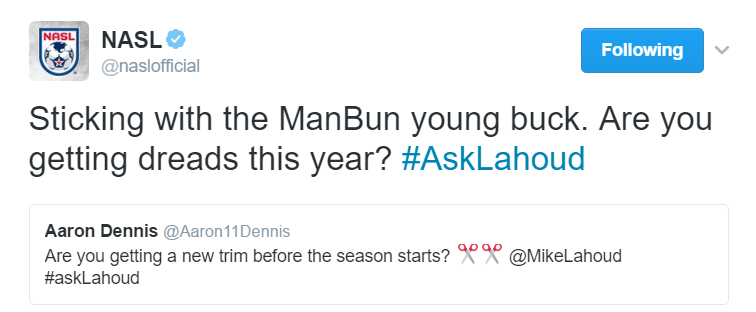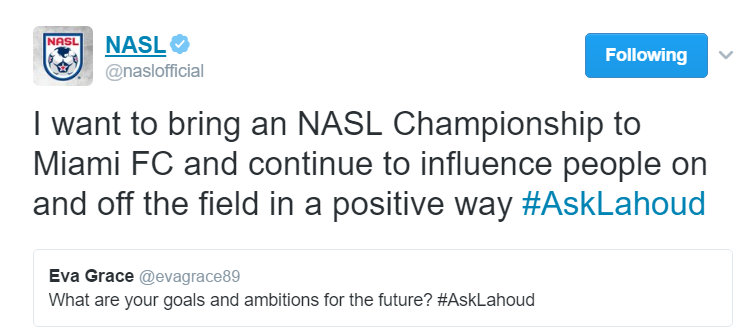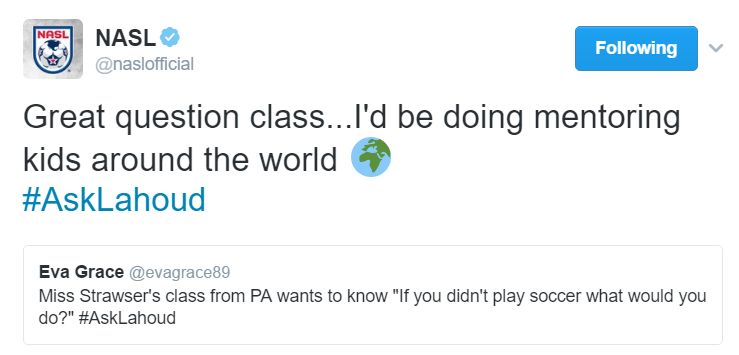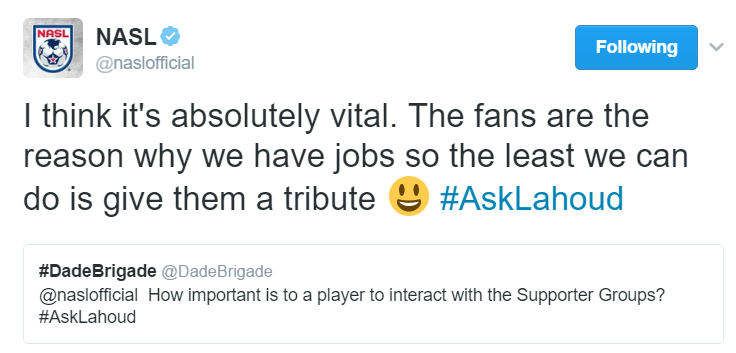 Stay up to date on all Miami FC information and roster moves by following @TheMiamiFC on all major social media outlets. Join us on April 8th for the #MFCOpener2017 by purchasing Miami FC Season Tickets for as low as $199! Visit miamifc.com/tickets.