Two months into its inaugural season, the Miami FC had yet tasted victory. Multiple close calls ended in draws or losses but the Orange and Blue continued to battle for every minute of every match.
This would all change on May 28 when the Club hosted FC Edmonton.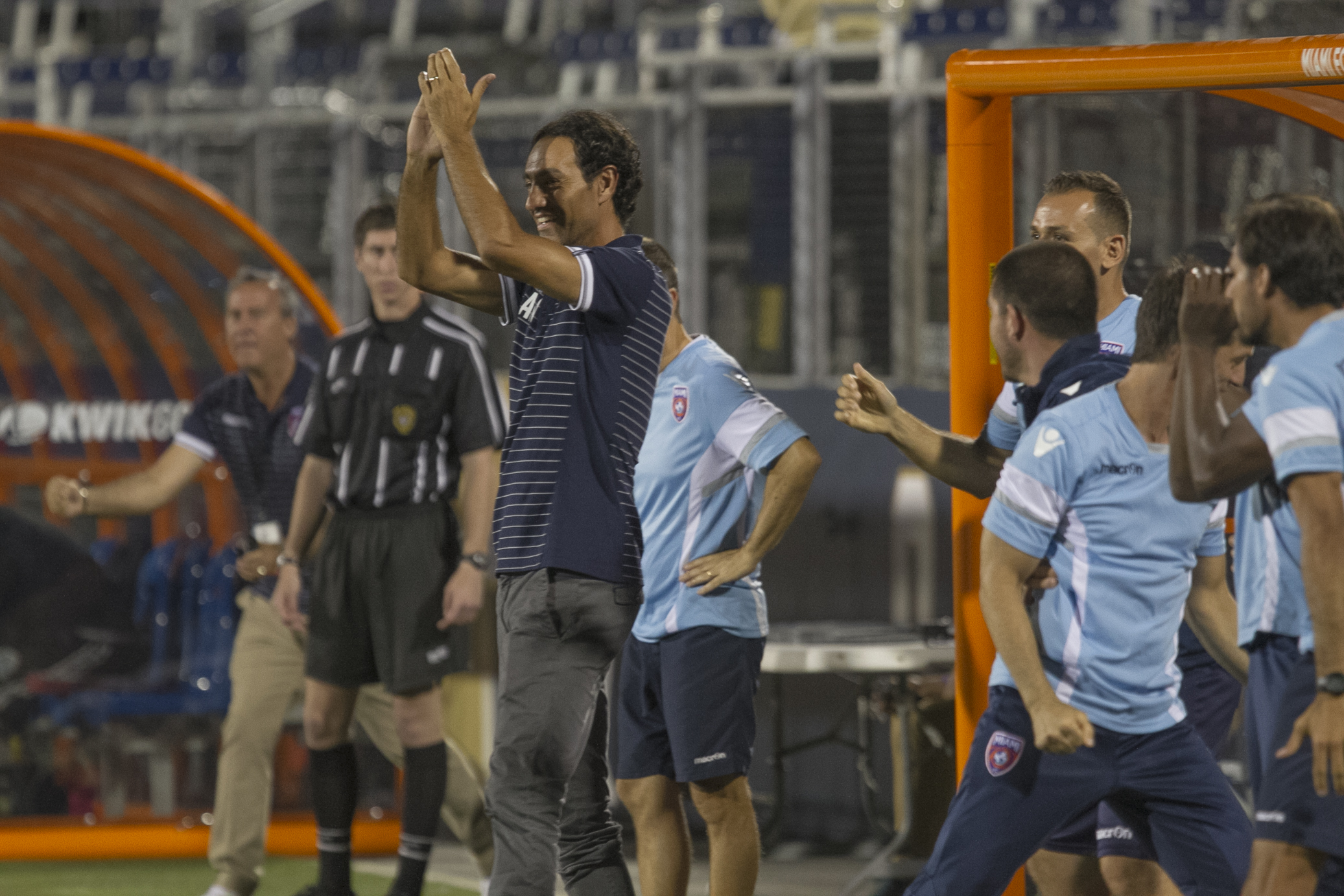 Edmonton came into FIU Stadium sporting the league's best defense and in a tight battle for the Spring Championship. The Miami FC had just ended a four-match losing streak with the club's first-ever shutout and was looking to end the Spring Season on a high note.
The Miami FC weathered an early offensive flurry by the Eddies, with goalkeeper Daniel Vega commanding his box well.
Midway through the first half the Orange and Blue's offense started to warm up. The Miami FC earned multiple free kicks in dangerous areas and nearly converted on them.
The Club would carry this momentum into the second half, putting immense pressure on the Eddies stout defense.
The Miami FC's hard work finally paid off in the 66th minute. Forward Jaime Chavez played an amazing cross-pitch pass to a streaking Ariel Martinez. Martinez gathered the ball and faced down to on-coming FC Edmonton defenders. Martinez took a great touch to split the defenders and create space at the top of the box. Martinez took advantage in the defensive break down and unleashed a devastating left-footed shot that zipped past Eddies goalkeeper Matt VanOekel to give the Orange and Blue the lead.
The Miami FC would fend off another FC Edmonton barrage and six agonizing minutes of extra to earn the Club's first-ever victory. The first win was special on its own but to do it at home in front of the Miami FC faithful made it even more special.